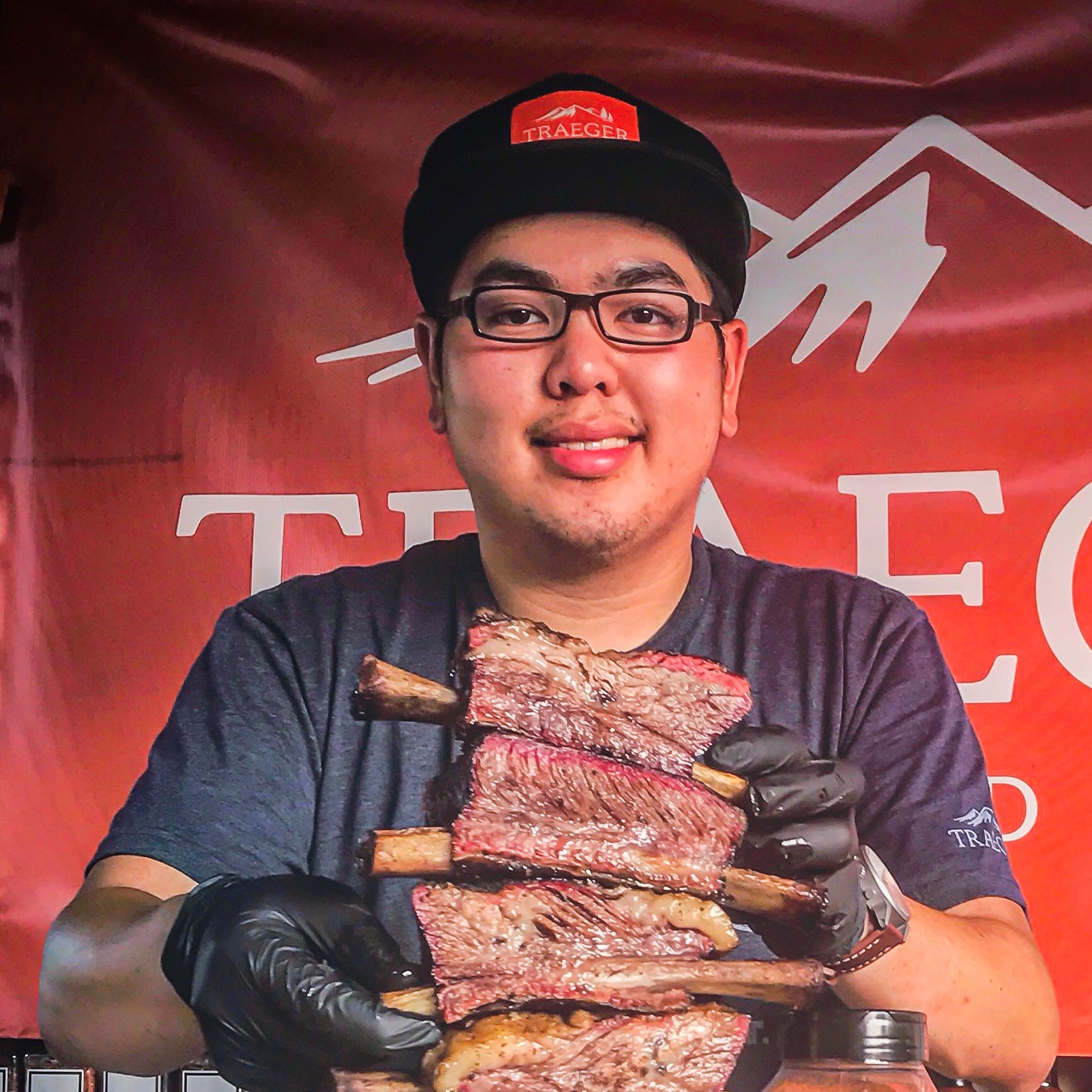 About
Chef Andy Nguyen
Lynden, Washington
Known as the #Whizkiddd to many on his social media accounts @aplace4food.
I grew up in the Pacific Northwest and I still reside here. I started grilling probably just like everyone else, for the love of food and having a good time. I've been cooking since I was 6 years old, ever since I remember my mom making a big pot of Pho, a traditional Vietnamese noodle soup. The aromas, the skimming of the fat from the top the clarity of the broth literally made it clear to me what I wanted to do in life.
Graduating from Bellingham Technical College I had one goal for my career, to be a well-rounded chef; to be able to execute savory as well as sweet dishes! I have Chef Michael, Brian, and Hilde to thank for that. Dishes ranging from smoked bacon donuts, Souffles, macaroons to dino beef ribs, braided salmon, and the best chimichurri you'll get your mitts on; I think I can check those goals off my bucket list!
In 2008, I started to cook for the homeless, #FeedTheNeed, growing up we fell on hard times so food has always been a huge part of my life. The opportunities and relationships food has opened up to me are amazing! I can say I'm #GrillGrateFul
I now take that experience and cook whatever I can on the grill. I love cooking on my @Traegergrills to showcase the versatility you can do on a wood pellet grill. I also love using my @grillgrates to try new things, from searing perfect diamonds onto some @e3meatco steaks or crisping up the bottoms of fresh wild salmon, the sky is the limit. Being able to take classic recipes and putting a #Whizkiddd twist on them is always fun and really highlights what you can do on your grills while having a #grate time!
I always tell people my BBQ SET UP always includes:
1. @GrillGrates, I love 12" set because they're portable and great for any cooking adventure I fall into
2. @Fivemonkeysbbqsauce
3. @TraegerGrills Pig Tail
4. @Whiskeybentbbqsupply Rubs, I love the Fix
5. @Thermoworks Thermapen
6. @Cambro H-Pans
7. Some kind of ICE COLD beverage 😀
Follow Chef Andy Nguyen On Social Media and Visit His Website:
Recipes by Chef Andy Nguyen
Videos with Chef Andy Nguyen