Holiday grilling & entertaining is going to be even more special this year. At GrillGrate, we have curated the following recipes from our friends and a few from us. We hope to inspire you to head to the grill for the merriest of holidays.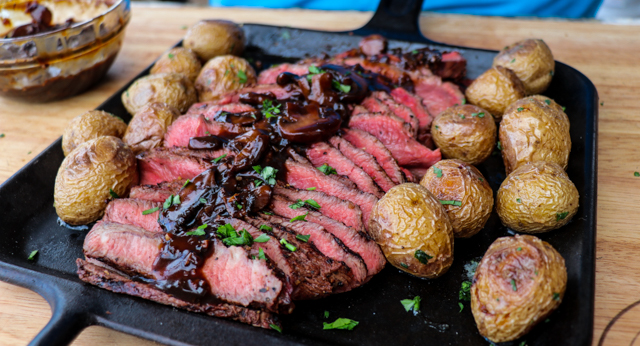 Guinness Flat Iron Steak
Flat Iron steak is my go to cut for a quick and inexpensive dinner. These steaks typically run about 5.99/lb at the grocery store so for around $12 you'll have a steak that can feed 3-4 people easily. The flat iron is cut from the chuck area of the steer and has a similar texture to sirloin. It's best cooked on the rare to mid-rare side, and as always, slice it across the grain for tender pieces.