From Gas to Pellet to Charcoal - we've got a GrillGrate for every griller. Take your food from good to GRATE with perfect sear marks, no flare-ups, even heating, and flat-side griddling.
"Keep your food juicy while reducing flare ups"
"Better Surface.
Better grilling results."

"Say hello to beautiful grill marks and goodbye to uneven heat on your gas grill."

"The GrillGrate takes almost any gas grill and significantly improves its performance."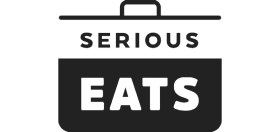 "If you're looking to black-and-blue a steak or char up some sausage, these are a must have."


Shop the GrillGrate community's favorite products and level up your grilling game
Tag us @GrillGrates on social media to be featured.
Sorry! No image gallery found.
Access Token Limit:
calls within one hour = 200 * Number of Users |
more details:
Check Here
Better food from grates that will outlast even your grill. Find the perfect fit.