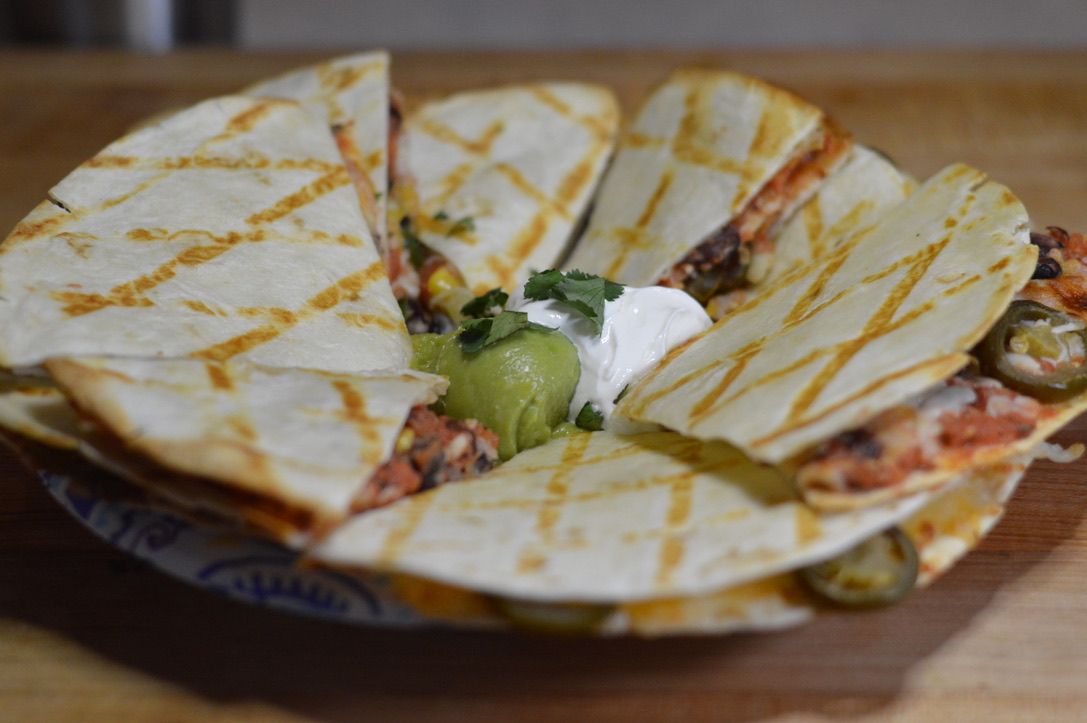 Directions
1Set the SearNSizzle™ to the middle setting and preheat using broil for 10 minutes.
2While the indoor cooker is preheating, form an assembly line to build the quesadillas. Spread two tablespoons of salsa on each tortilla and spread evenly. Sprinkle ¼ cup of the Mexican cheese blend and black beans evenly on each of the tortillas. Place four jalapeno slices around the perimeter of the tortilla.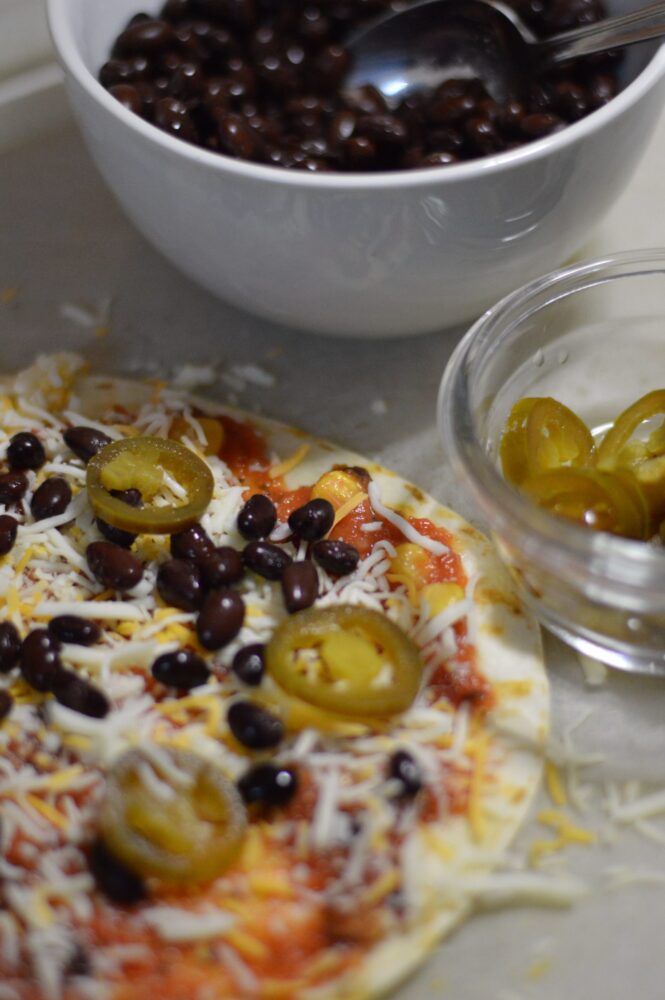 3When the SearNSizzle™ has preheated, place one of the tortillas with toppings onto the cooking surface and broil for 2-3 minutes or until the cheese has melted.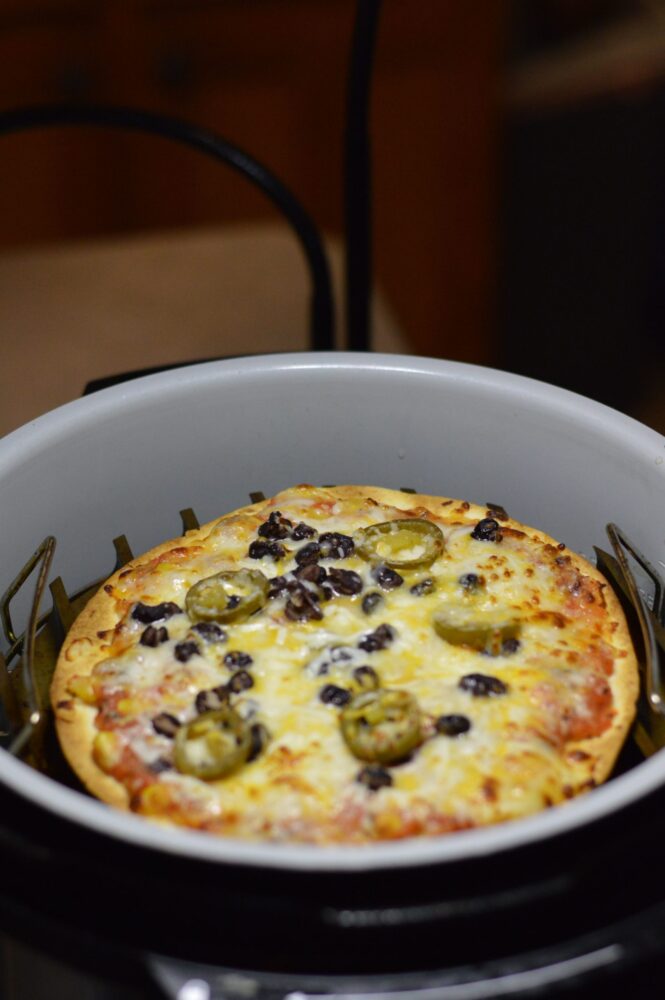 4Using a firm spatula, remove the tortilla and place on a cutting board. Fold the tortilla in half and cut into four triangular wedges.
5Repeat the cooking with the three remaining tortillas and toppings.
Serve immediately with guacamole, sour cream, extra salsa, or your favorite sauces for dipping.