Get better control of your heat zones.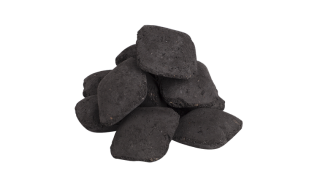 MASTER THE ART OF CHARCOAL
Say hello to the best charcoal grilling accessory you will ever buy! GrillGrates make your charcoal grill perform its best - and then push it to be even better.
How? Control and flexibility. GrillGrates act as a flame shield, so you can finally do direct grilling at higher temperatures without fear of flames or charring. The patented raised rail design concentrates heat and keeps the juices sizzling with the food via unique valleys - all without feeding the flames or charring your food. Flip the grates over for a griddle surface perfect for smashburgers, eggs, and an all-over sear. Fill the grill with fatty meats and feel free to pour marinades right over- with GrillGrates, you're saying goodbye to flare-ups and hello to flavor.
GrillGrates are as low maintenance as it gets! Check out these quick and easy cleaning tips to keep your grates in good shape and ready for their next use. Learn More
"GrillGrates will truly up your grill game. Everything comes out juicy and seared to perfection. You'll never grill without them again."
"Best purchase I have made for my kettle. Sear marks are absolutely perfect using half the amount of charcoal. Exceeded all expectations."
"Wonderful! A MUST for All Serious Grillers!"
"Perfectly grilled steaks, burgers and chicken. Best grill investment I had made so far. You wont be disappointed."