Before you start using your new GrillGrates, review the following safety & usage information so you can have a GRATE experience. Learn more about these simple (but vital!) steps below.
Your grills will run hotter than usual with GrillGrates
GrillGrates are made of one of the most conductive materials - hard anodized aluminum. These means your grill will run hotter and your GrillGrates will heat up quickly and cool down rapidly after grilling. Check out our graphic for expected increase in temperature and stay safe at the grill!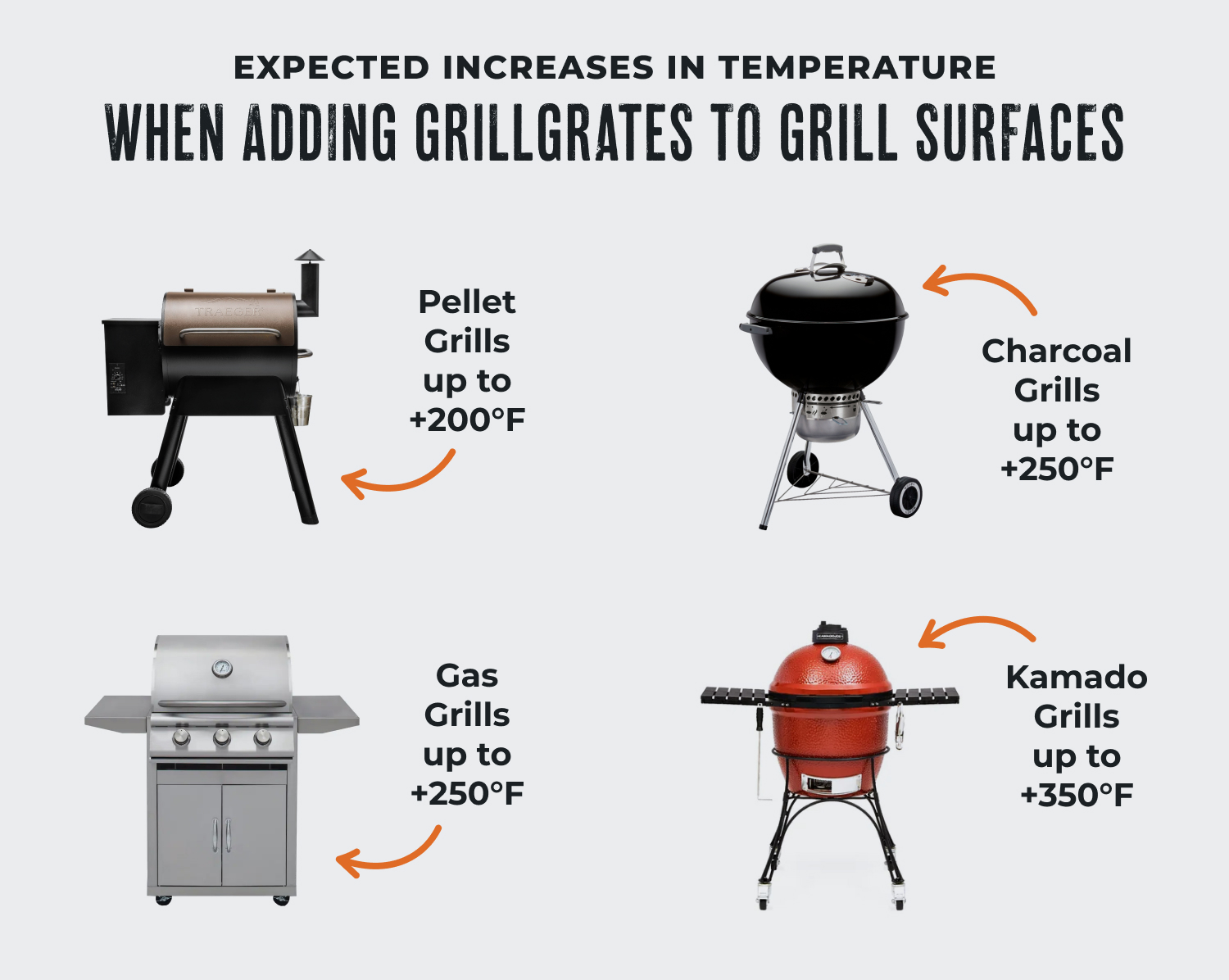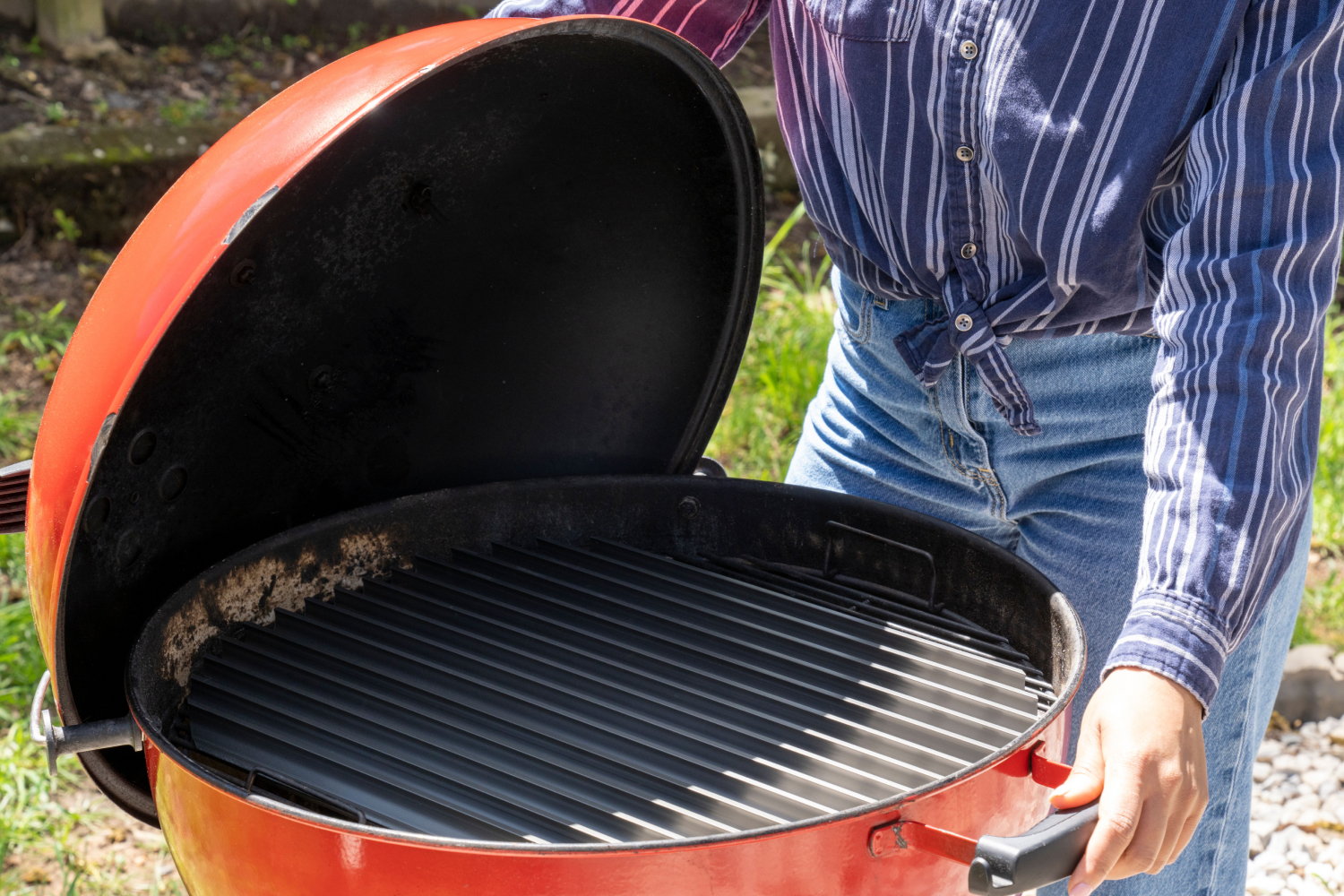 For a gas grill, clean your grease trap and inspect the burners and flame tents. Remove build-up on the ledge that supports your grates. On a charcoal or pellet grill, clean up any remaining grease and ash from the bottom of the pit. This pre-install cleaning will prevent flare-ups from igniting grease or debris from the bottom of your grill.
Use An Onion To Season Grates
Cut an onion in half and rub down the tops of the rails of clean, hot grates. Onions (and all alliums) contain sulfur compounds that create a super slick, rock hard surface on your grates when heated - good to 1000°F before degrading! Onions also contain anti-bacterial compounds that help keep your grillGrates safe to cook on. If you don't have an onion available, high smoke-point oils, such as avocado oil, Duck Fat Spray, and canola oil work too.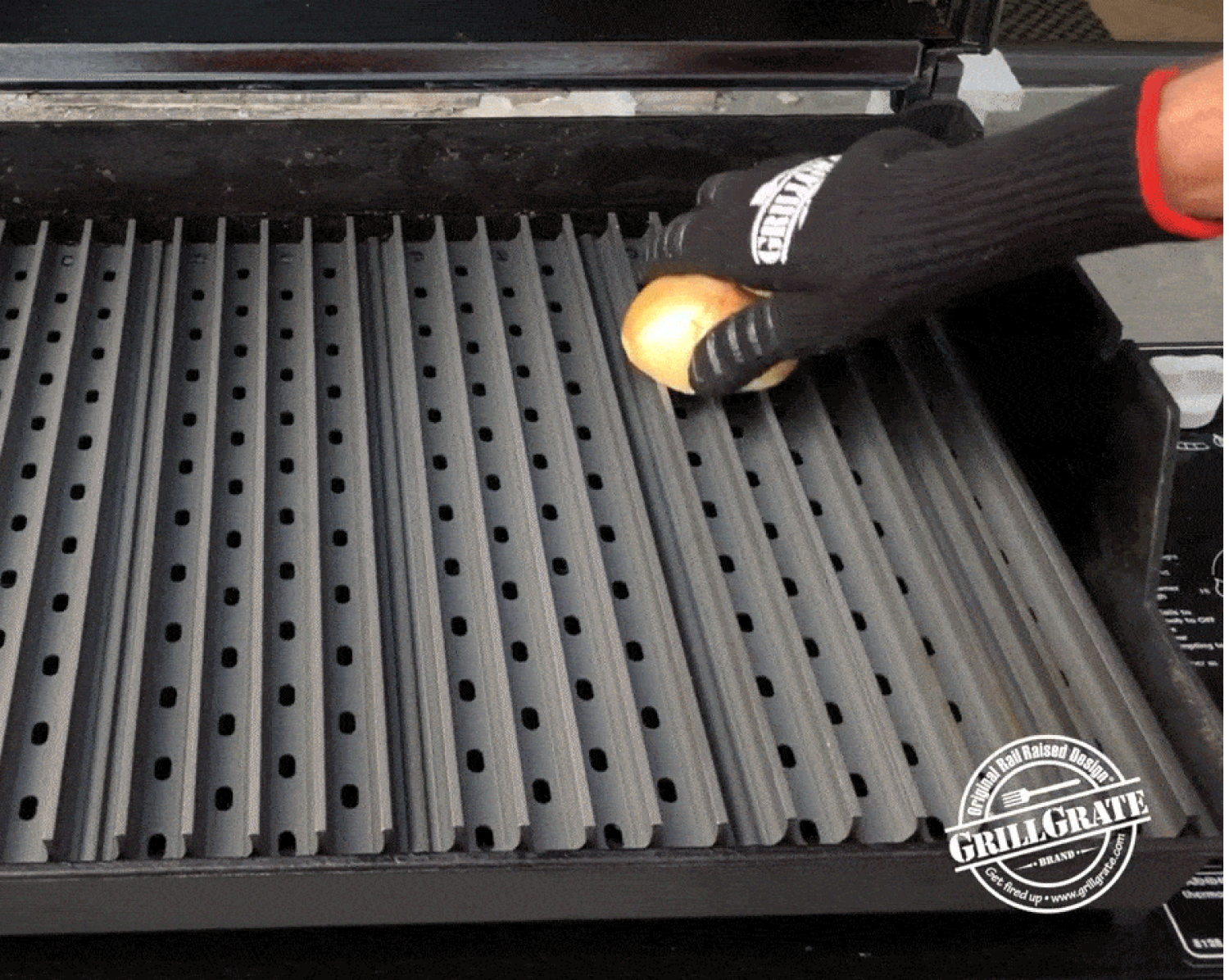 Allow Your Grates To Season!
Your new GrillGrates will arrive a shiny gray color, but they will not stay this color after heating. For the first 1-5 cooks, you'll notice a color change almost right away.  The evidence of a well-loved GrillGrate is a solid, blackened patina. You might even associate the color with your Grandma's cast iron skillet! This happens after about 6 or so uses depending on what you cook. TIP: for your first few cooks, be sure to grill on different areas of the grates. This will allow the grates to season/color evenly.

Warning: Do not put in the dishwasher. Do not use oven cleaner or harsh caustic cleaners.
Deep Cleaning GrillGrates
Routine Cleaning GrillGrates
Spring Cleaning The Recteq Trailblazer
Seasoning your GrillGrates with Onion