TWO WAYS TO USE GRILLGRATES FOR GAS GRILLS
TOP SITTING GRATES
Partially cover your grill surface by using GrillGrates on top of your existing grates.
REPLACEMENT GRATES
Replacement sets offer full coverage for a more exact Fit. Enjoy better heat efficiency and improved responsiveness of your grill.
"They are truly the single best thing you can add to any grill. I used to love grilling…now I am OBSESSED."
— John, Athens, GA
Get The #1 Grill Surface for Gas Grills
Either choice improves your grill surface resulting in better performance. Made of conductive hard anodized aluminum, GrillGrates increase the grill surface temperature and even out hot and cold spots across the surface of the grill. The benefits taste great!
The GrillGrate Difference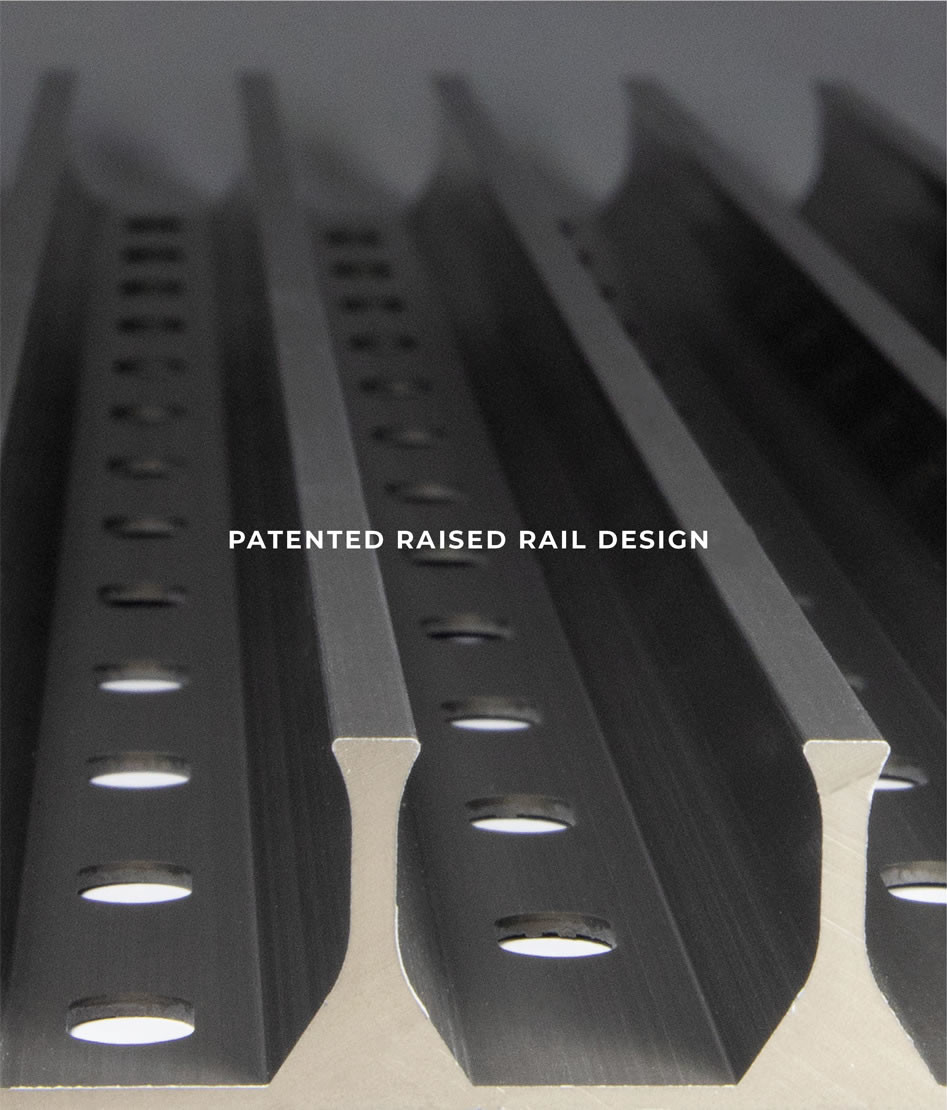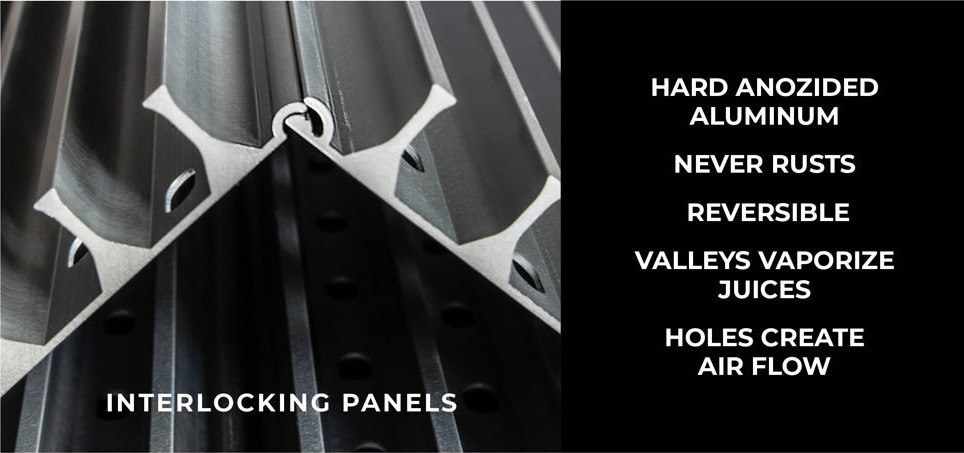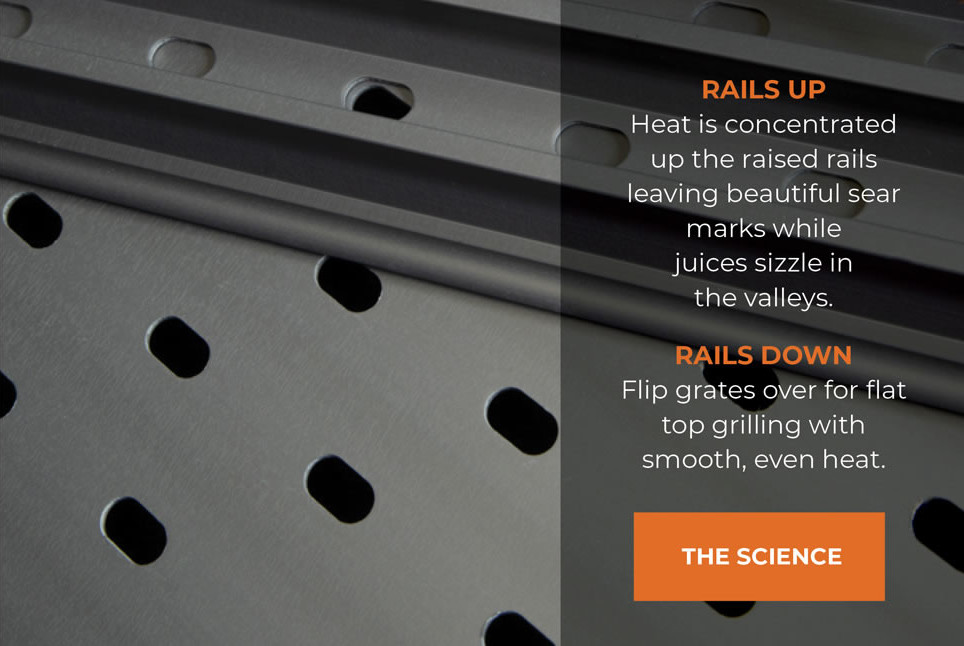 No Flare Ups
GrillGrates prevent
flames from burning,
charring, and drying
out food
Even Heat
Hard anodized
aluminum heats food
evenly. No more hot
spots or cold spots
Juicier Food
Moisture vaporizes
on the GrillGrate,
surrounding food in
flavorful steam
More Flavor
Drippings sizzle in the
valleys and back onto
the food as more flavor
Perfect Sear Marks
Heat is concentrated
up the raised rails
leaving beautiful sear
marks
Reversible Panels
Use GrillGrates rails up
for traditional grilling
or flip them over for a
flat top surface
Gas Grills Benefit the Most from GrillGrates
GrillGrates deliver maximum flexibility and heat control, and save gas too. Grillmasters rave about minimal flareups and the way GrillGrates protect from excessive charring, while evening out hot and cold spots for more evenly cooked food. Juices sizzle in the valleys for added flavor and moisture. The hard anodized surface seasons and delivers outstanding non-stick properties, so you'll never burn a steak again!