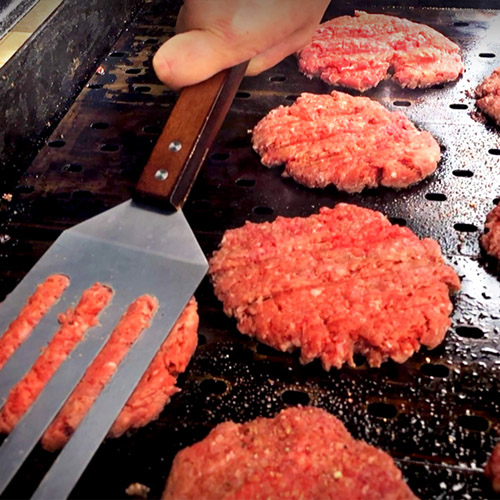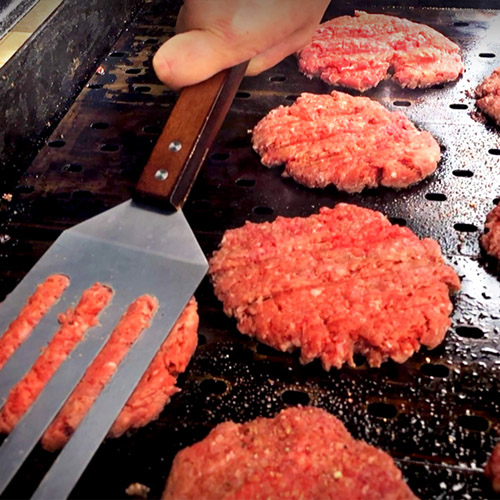 Directions
1Begin by portioning the ground beef into 3 oz balls.
2Flip your GrillGrates over so that rails are facing down and preheat your grill to medium high (about 500°F at the surface).
3Scrape any debris off the flat side of your GrillGrates.
4Once the grill is preheated, pour a little vegetable oil onto a paper towel. Use a pair of tongs to wipe the flat side of your GrillGrates down.
5Place a 3 oz ball of ground beef onto the grill and using the GrateTool or a spatula "smash" the burger flat. Season with salt and pepper.
6Repeat until all 8 ground beef balls have been placed and smashed.
7By the time you have smashed the 8th burger you will be able to flip the first smashed burger you put on the grill.
8After flipping the burgers add the cheese. Continue to cook until the cheese has melted.
9Remove from grill.
10Place burgers on buns and enjoy your Grate Smash Burger.