How to Smoke on a Gas Grill
We've been advocating putting pellets or wood chips in the valleys of GrillGrate for years, Dave shows us how to take that technique to the next level but using only one valley and positioning it directly over one of the burners.  A simple adjustment that gives you great smoke on your gas grill.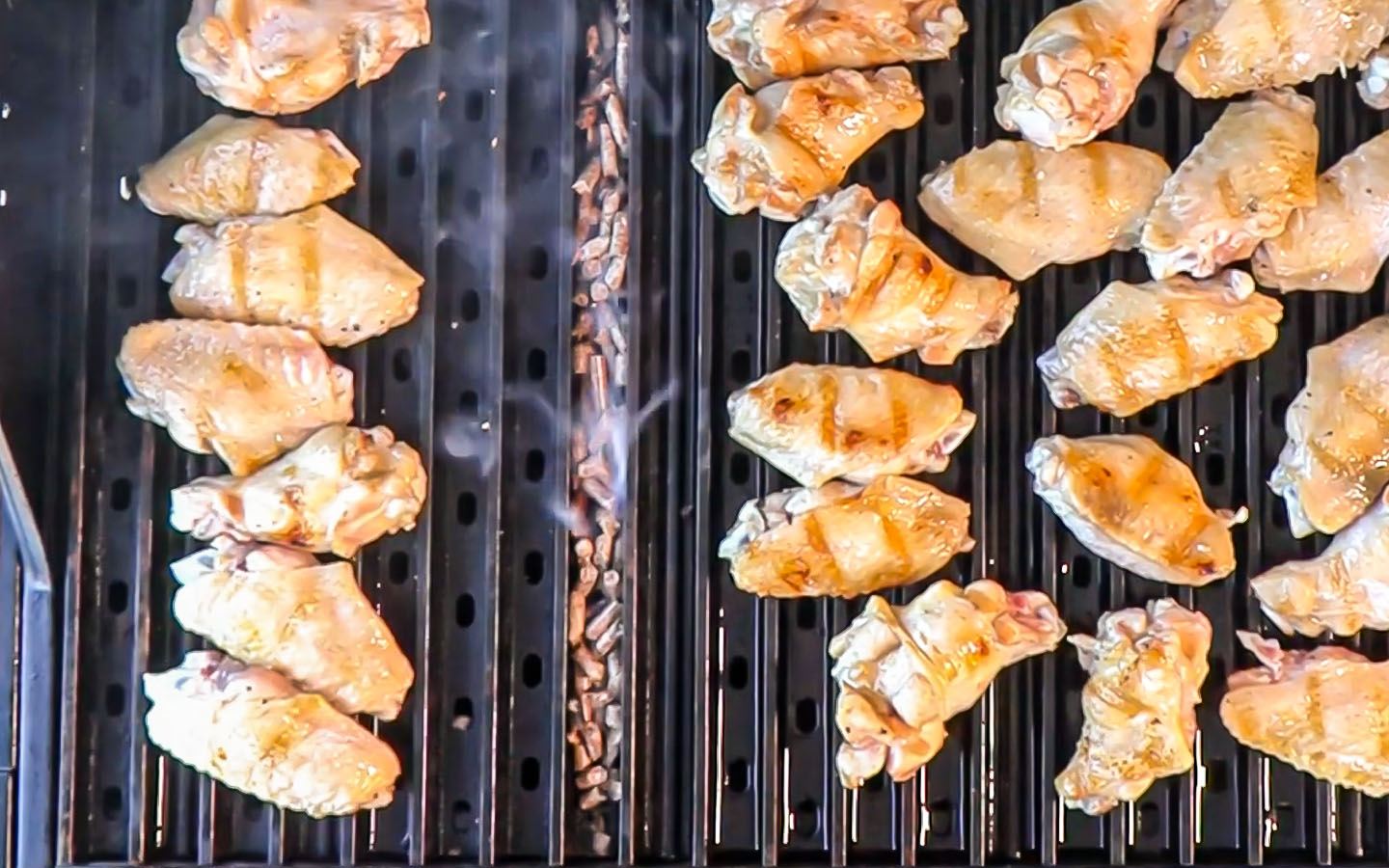 Directions
1
Slide your GrillGrates over so that one channel of holes is covered underneath by the burner
2
Turn the burner to high, turn the other burners to low or off
3
Fill the valley up with pellets or wood chips
4
Arrange your food away from the pellets
5
Close the lid and let the smoke infiltrate the food until your desired level of smoke, we usually let it go for about 5 minutes
6
Carefully move the grates back over so that you can push the pellets through the holes into the bottom of the grill. This will stop the smoking process. Grill on!
Ingredients
Pellet or chip flavor of your choice