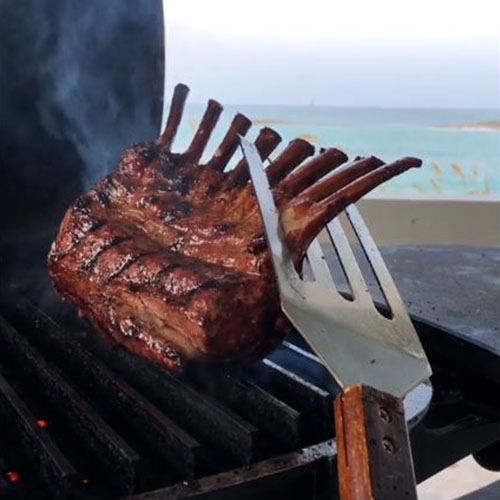 Directions
1Essentially this is a modified technique employed to help sear larger cuts of meat.
2The GrateTool can be "threaded" through the rib bones in order to hold the meat in certain positions.
3Very helpful for rack of lamb or bone-in pork loins where normally parts of the roast do not get contact with the grill surface.
4The GrateTool can also be used to prop the lid of your grill open which can be helpful when trying to regulate temperatures.