Prime Rib Guacamole Bacon Cheese Burger!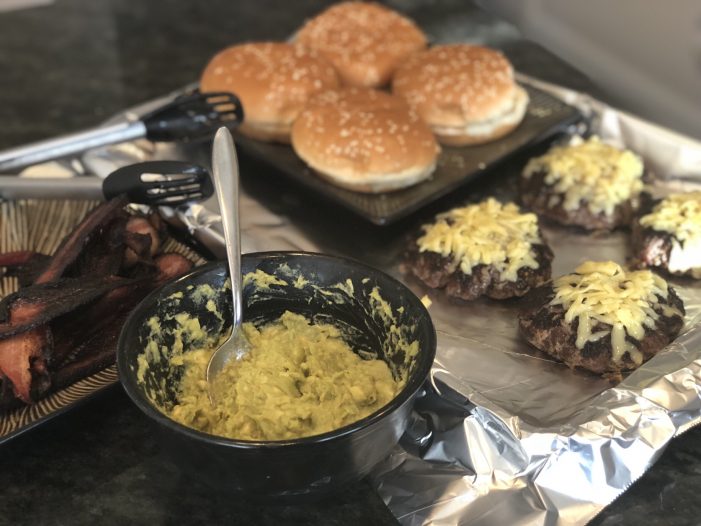 Nutrition Facts
Serving Size 1 burger
Servings 4
Directions
Meat
1
Slice Prime Ribeye Steaks into stips
2
Coarsely grind strips with a meat grinder or food processor
Guac
3
Mash guacamole ingredients to desired consistency. Cover and refrigerate until ready to use
Burger
4
Prepare a hot grill with Grill Grates turned upside down.
5
Cook a ton of bacon to your liking
6
Grill burgers until 140-145° F in the center (about 5-7 minutes per side)
Ingredients
Meat
Meat Grinder/Food Processor
Guac
cumin and garlic powder, to taste
Burger Fixins
KerrGold Irish Cheddar, or your favorite cheese
lettuce, tomato, onion, etc!