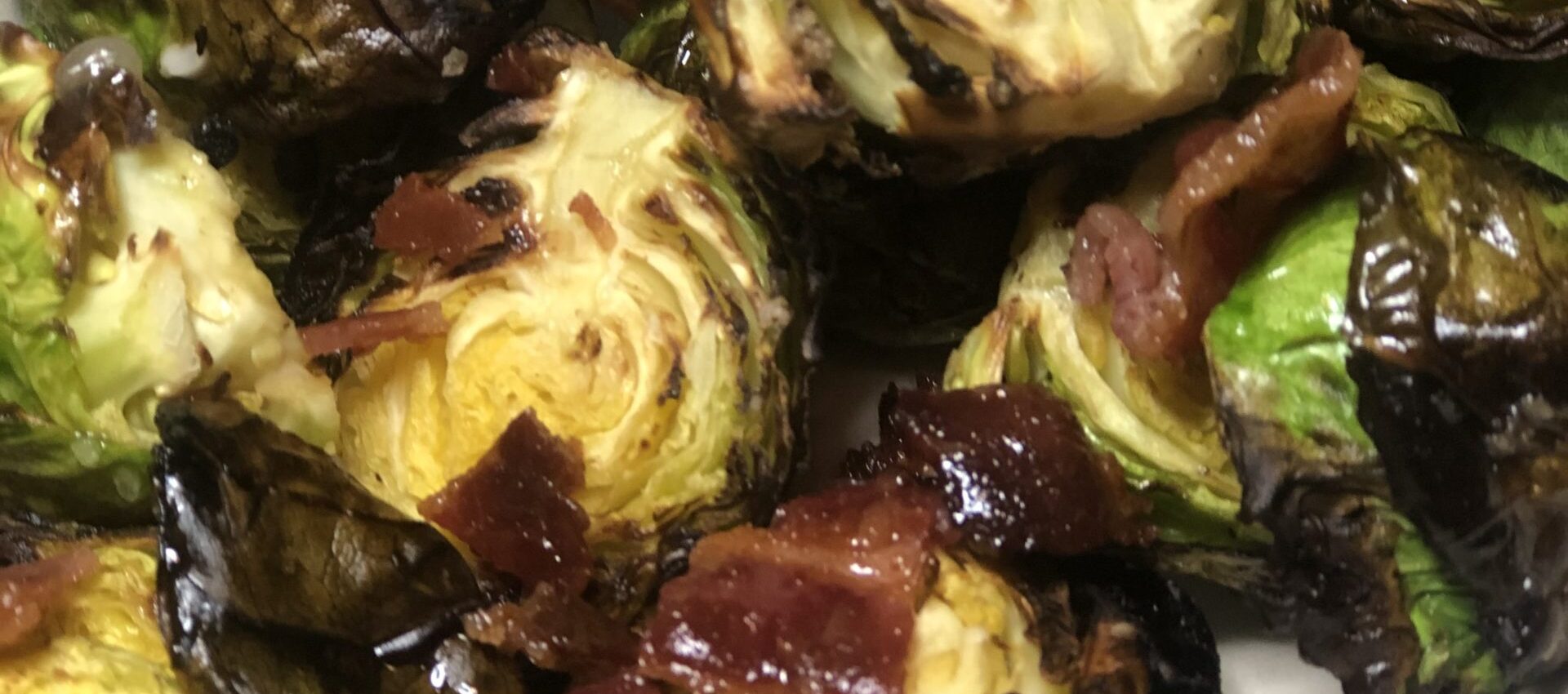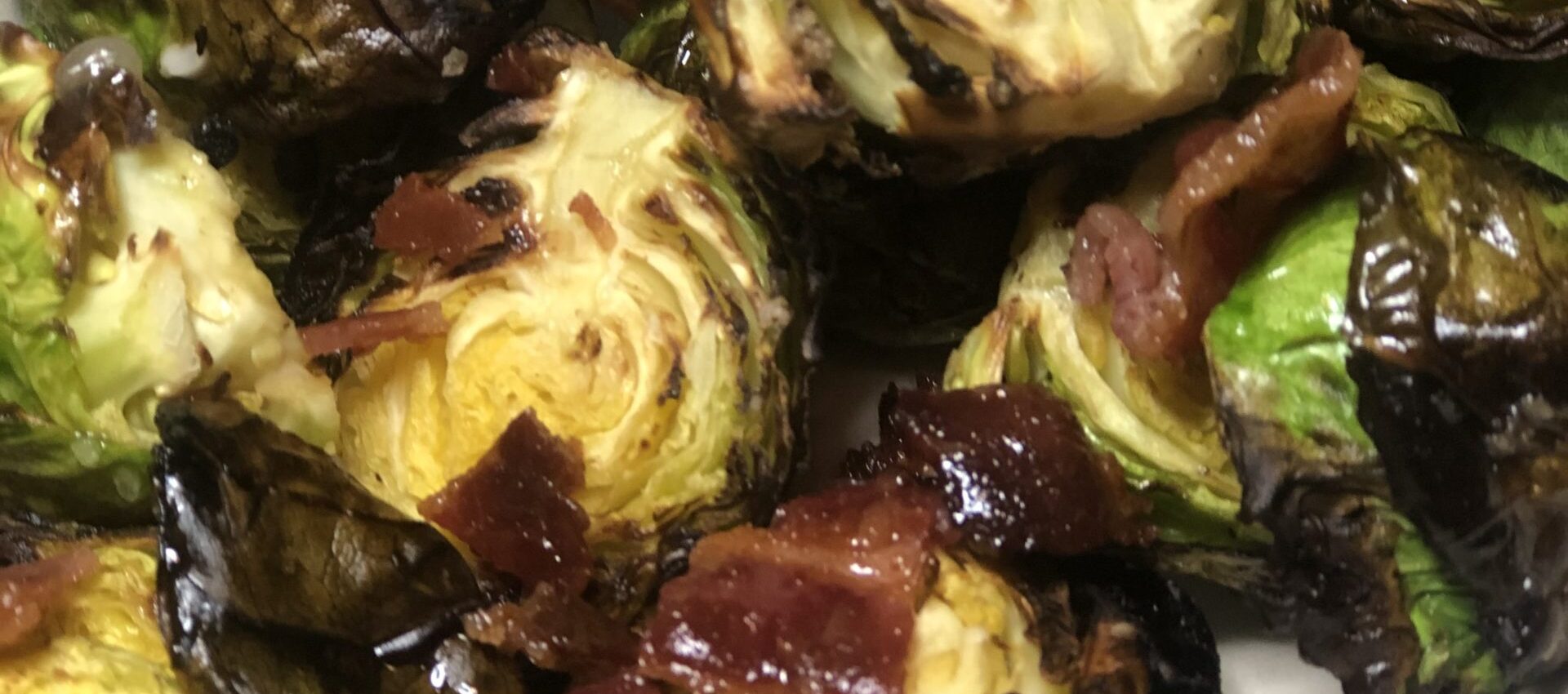 Directions
1Cut off the stems of the Brussel sprouts and discard
2Cut the Brussel sprouts in half and soak in 1 quart of water with lemon juice
3Set the SearNSizzle™ in the middle position and preheat to 350F on the air fry setting
4Clean the Brussel sprouts with your hands or a vegetable brush making sure all dirt has been removed
5Pat Brussel sprouts dry with a paper towel
6Toss Brussel sprouts in a large bowl with the oil
7Sprinkle on salt and toss to combine
8Grill the Brussel sprouts by placing them on the rails of the SearNSizzle™ for 15 minutes or until the tip of a knife can easily slide into the sprout
9Garnish with bacon pieces and balsamic reduction
Reduced balsamic vinegar can be found easily in most decent supermarkets or specialty stores.
If you cannot find it you can reduce 2 oz of balsamic vinegar by 50% over medium heat in a saucepan or until the vinegar becomes syrupy.
Be cautioned that when reducing the vinegar will get extremely hot and can go from reducing to completely burned in the blink of an eye.