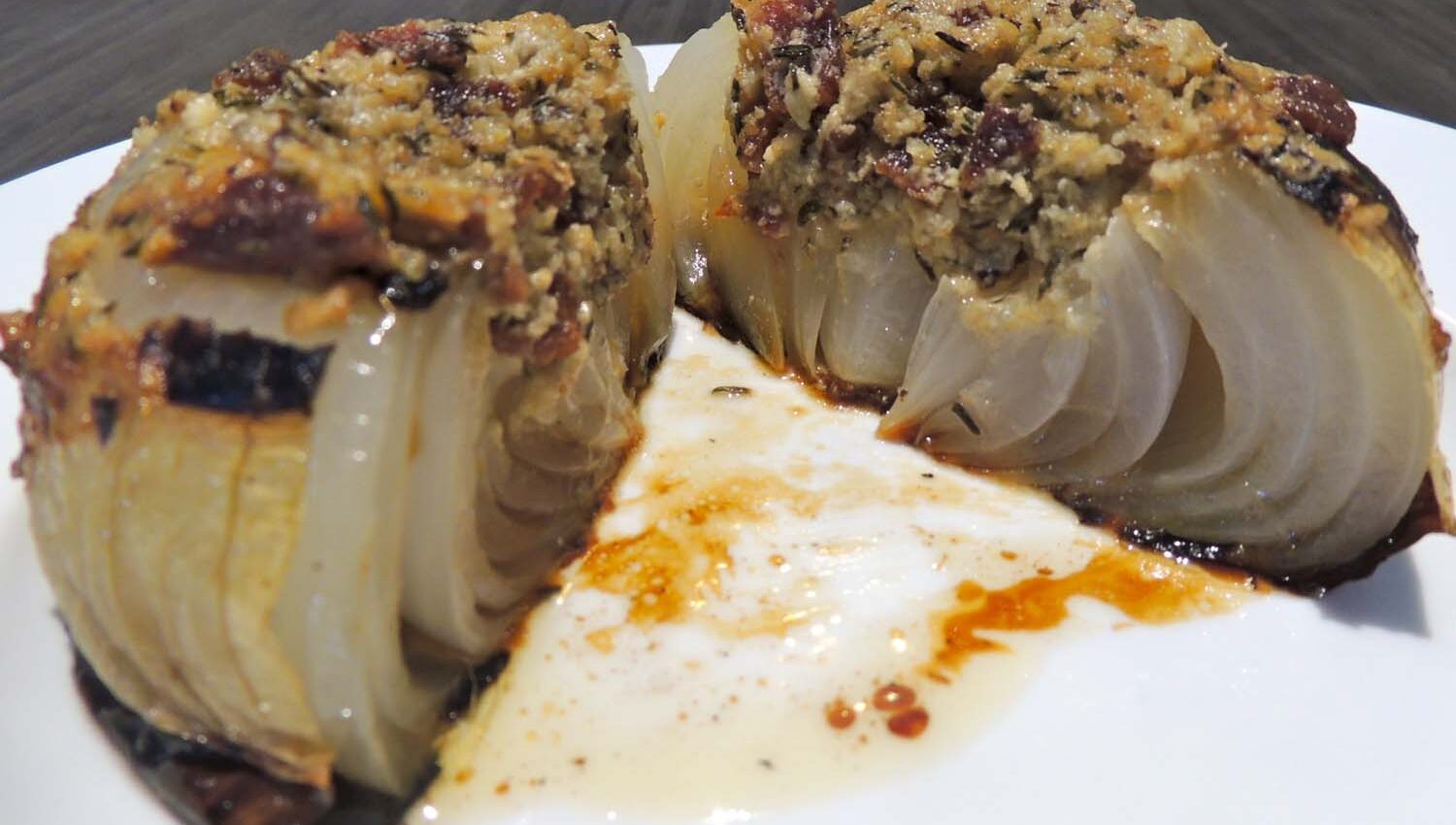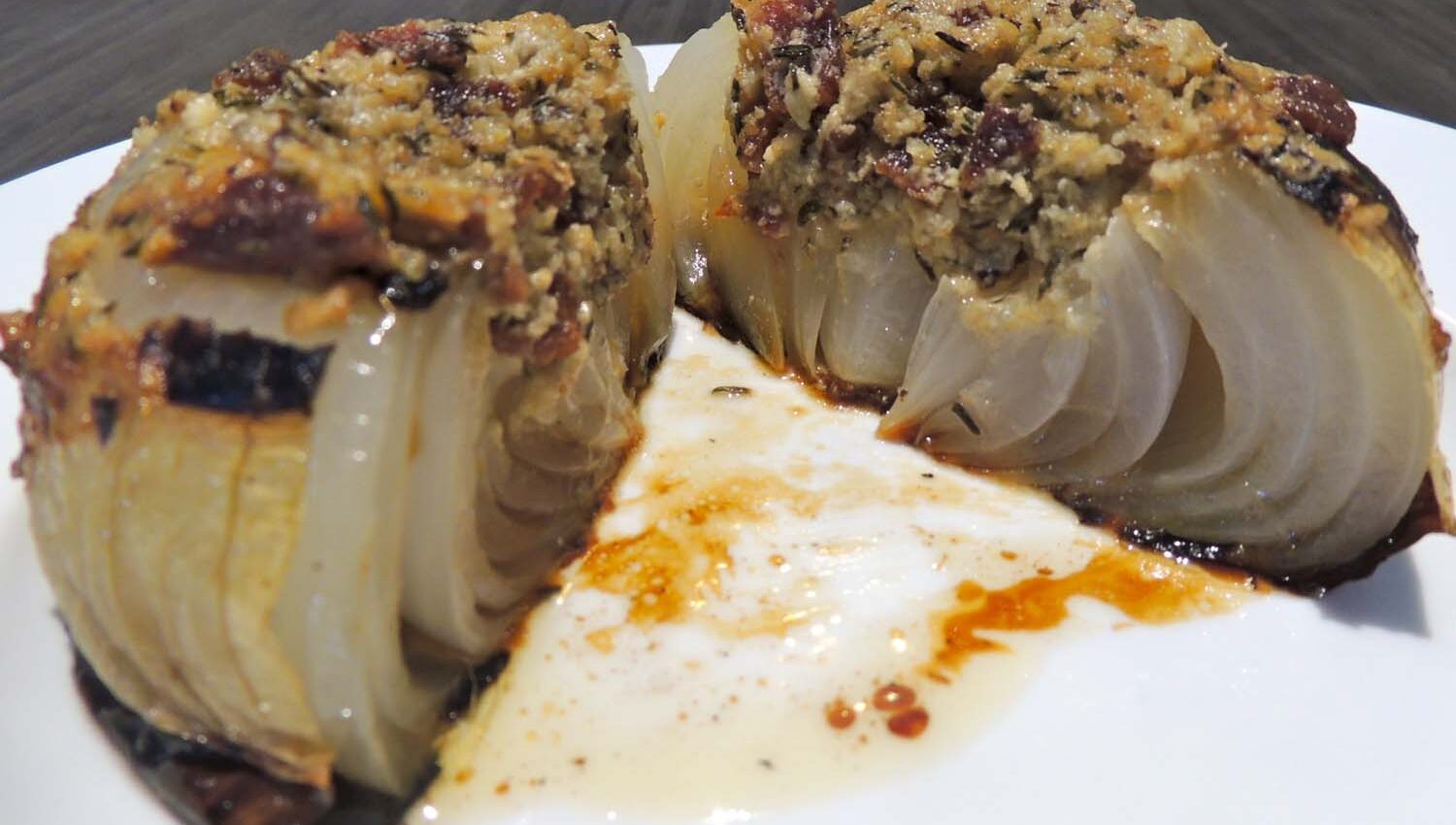 Directions
1Preheat your oven, or your grill, to 400°F
2Place bacon on a baking sheet, be sure to coat the pan with pan spray first so your bacon won't stick.
3Cook bacon to desired crispiness, discard the grease, remove from pan and cool.
4Chop the bacon into pea sized pieces and put aside.
5Preheat your grill to "hot" 500°F-650°F
6Cut the ends off the onions, take note which end the roots came from- this will be your bottom.
7Peel the onions- Do not to remove any excessive flesh.
8With a grapefruit knife, apple corer or paring knife you want to scoop out the center of the onion from the top, taking care to not go too deep or too close to the sides. If you pierce the bottom of the onion all of the goodness will dribble out! You want a perfect little onion "cup" to hold all the cheese and bacon.
9Brush the outsides of the onions with olive oil and transfer them to your hot GrillGrates so that the onion cup is inverted onto the grates.
10Give it about 4-5 minutes then turn the onions 90 degrees, grill an additional 4-5 minutes to give them nice grill marks.
11Remove the onions from the grill. Take your grill down to "medium" 350°F-400°F
12While the onions are cooling go ahead and combine your soft butter, blue cheese crumbles, chopped bacon, dried thyme and black pepper in a mixing bowl. Don't over mix! You want it to be kind of crumbly and not so much creamy.
13With a spoon, fill each onion cup with the cheese mixture distributing equally among the onions.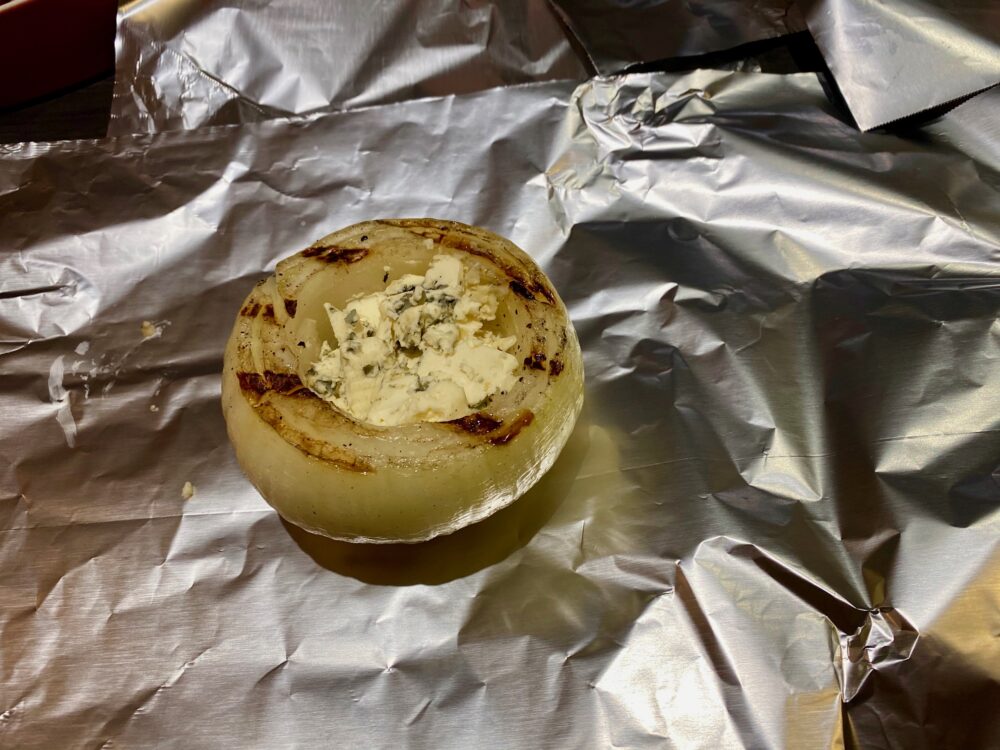 14Place the stuffed onions on a sheet of aluminum foil large enough to wrap up and over creating a tent for the onions. Fold the foil top the best you can to lock in the moisture.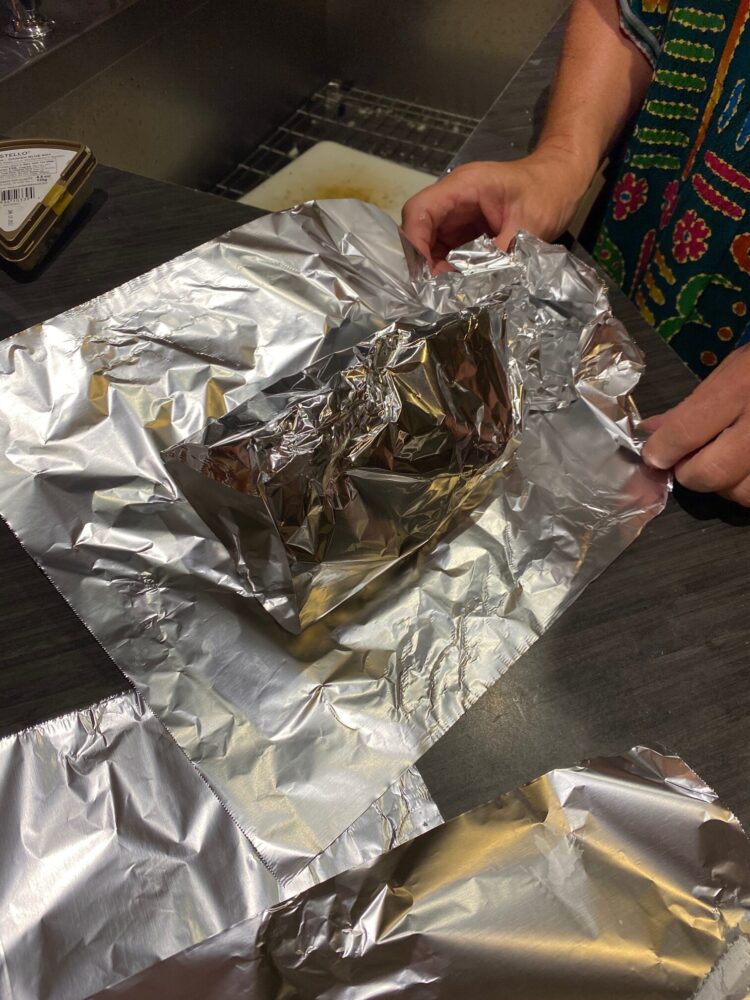 15Put your foiled onion package on the GrillGrates and cook "medium high" for 20-30 minutes with the grill covered.
16Remove from heat, carefully open foil and either serve one per guest or combine in a serving bowl for family style dining.