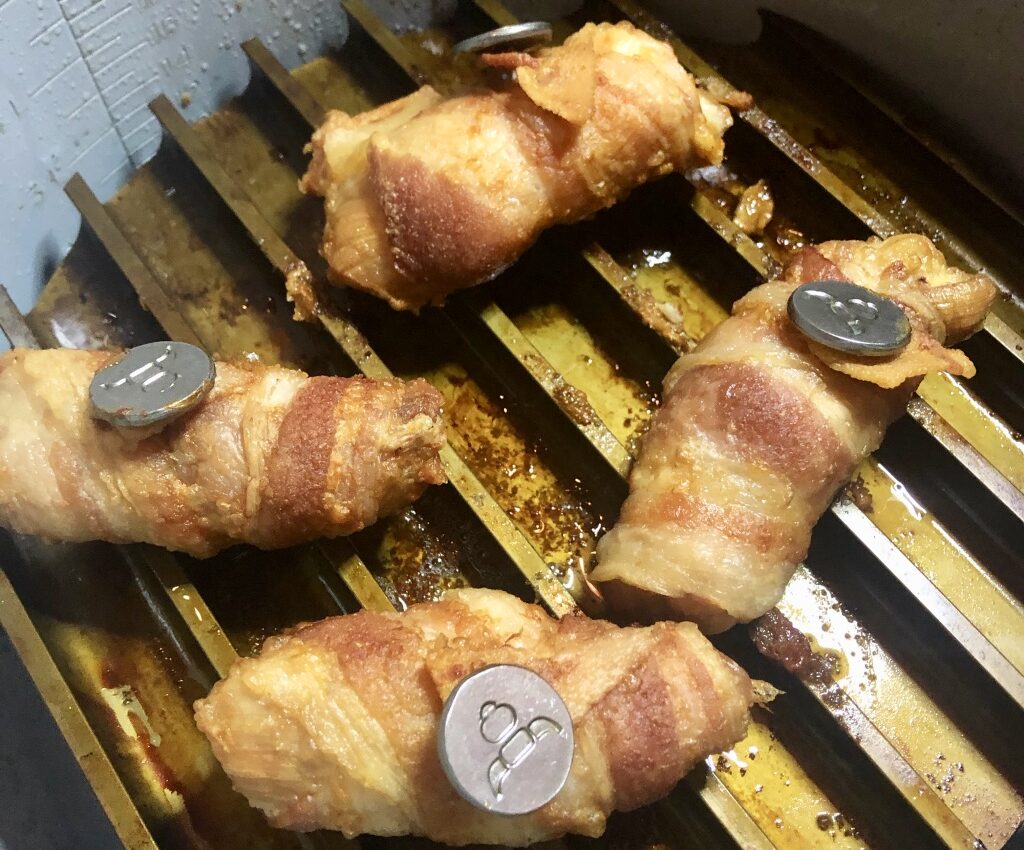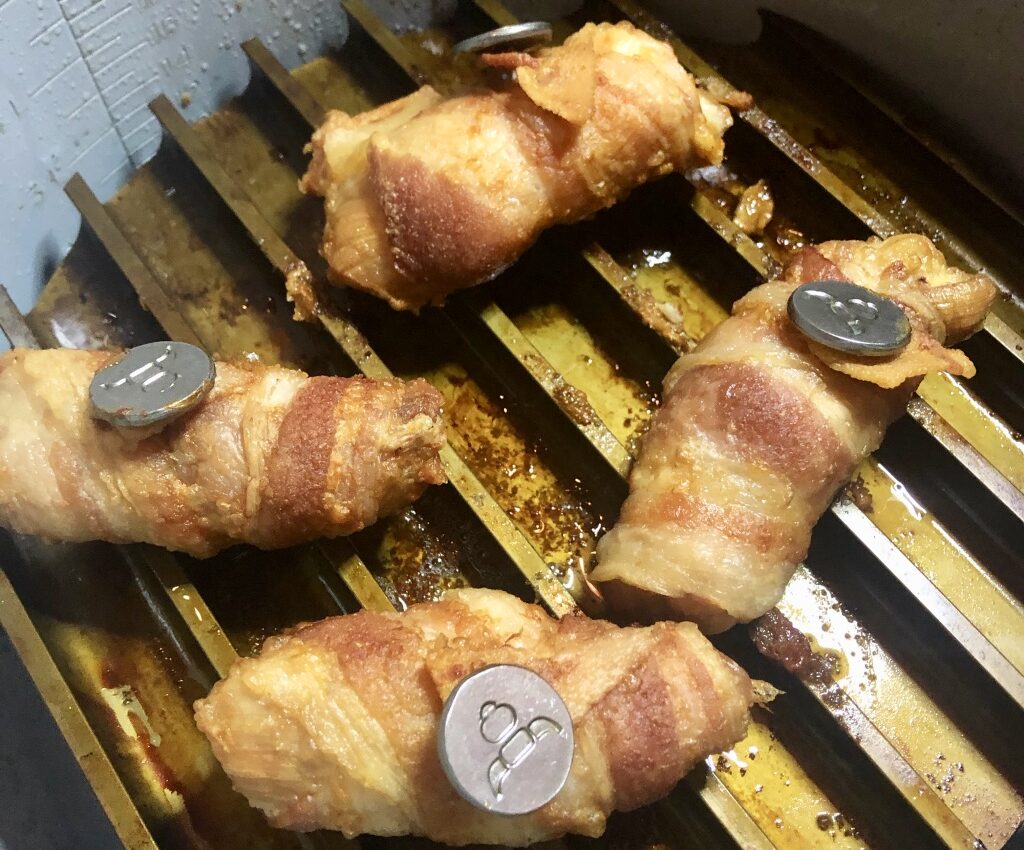 Directions
1Set the SearNSizzle™ to the middle setting in your air fryer and preheat on broil for 10 minutes. 
2While the cooker is preheating prepare your chicken thighs. With a sharp knife, remove any exterior fat from the chicken thighs. Slice in half across the short side to make two nuggets of chicken.
3Stretch a strip of bacon on a flat surface and roll the bacon around the chicken nugget. Use a  Grill Pin or a toothpick to secure the bacon in place and repeat for the remaining pieces.
4When the Air Fryer has finished preheating adjust the setting to air crisp at a temperature of 335F.
5Arrange half of the Bacon-Wrapped Chicken Thighs on the SearNSizzle™ Cook for 20 minutes or until the bacon has reached your preferred amount of doneness and the internal temperature of the chicken has reached a minimum of 165F.
6Repeat with the remaining chicken.
7Unlike chicken breasts, the thighs are very forgiving and will stay delicious and relatively juicy when cooked to higher temperatures.
8This dish can actually be made ahead and reheated in an Air Fryer at 390 F for about 10 minutes. Chicken breast can also be substituted if you prefer white meat.