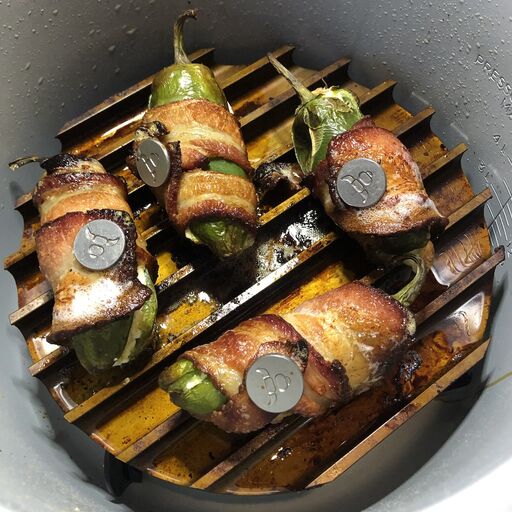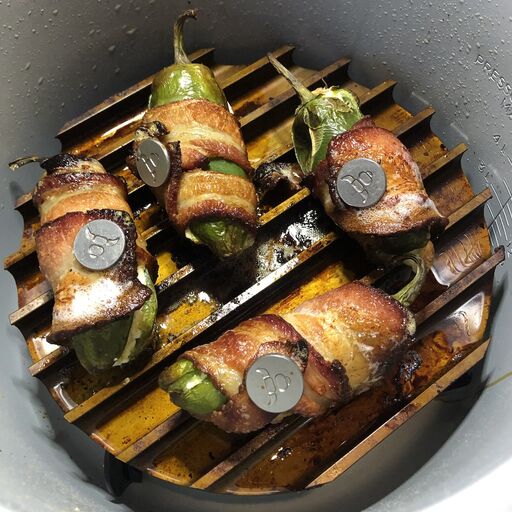 Directions
1Wash and slice the peppers lengthwise. Using a spoon, scrape as much of the seeds and white membrane from the inside of the pepper as possible and discard.
2Each jalapeno cavity is different so the amount of cream cheese that will fit inside will vary from pepper to pepper.
3Wrap the pepper with a slice of bacon to hold in the filling. Grill pins work well to hold the bacon in place.
4Place the SearNSizzle™ in the middle position and arrange the poppers on the rails. Cook the poppers on AirCrisp at 340F for 20 minutes checking to make sure the bacon hits your desired doneness.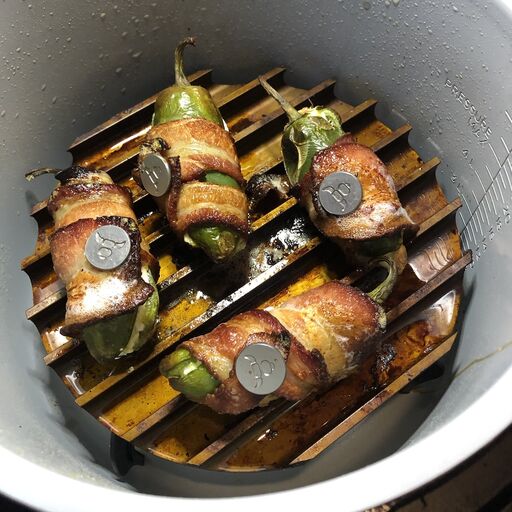 Jalapenos have oil that can leach into your skin and come back to haunt you later. So consider wearing disposable latex gloves when preparing the jalapenos.
The quickest and easiest way to stuff the cream cheese into the jalapeno is to cut a rectangular plug of cream cheese approximately the size of the peppers cavity and stuff it into one side of the pepper. Use the other half of the pepper to squeeze the cheese into both sides.