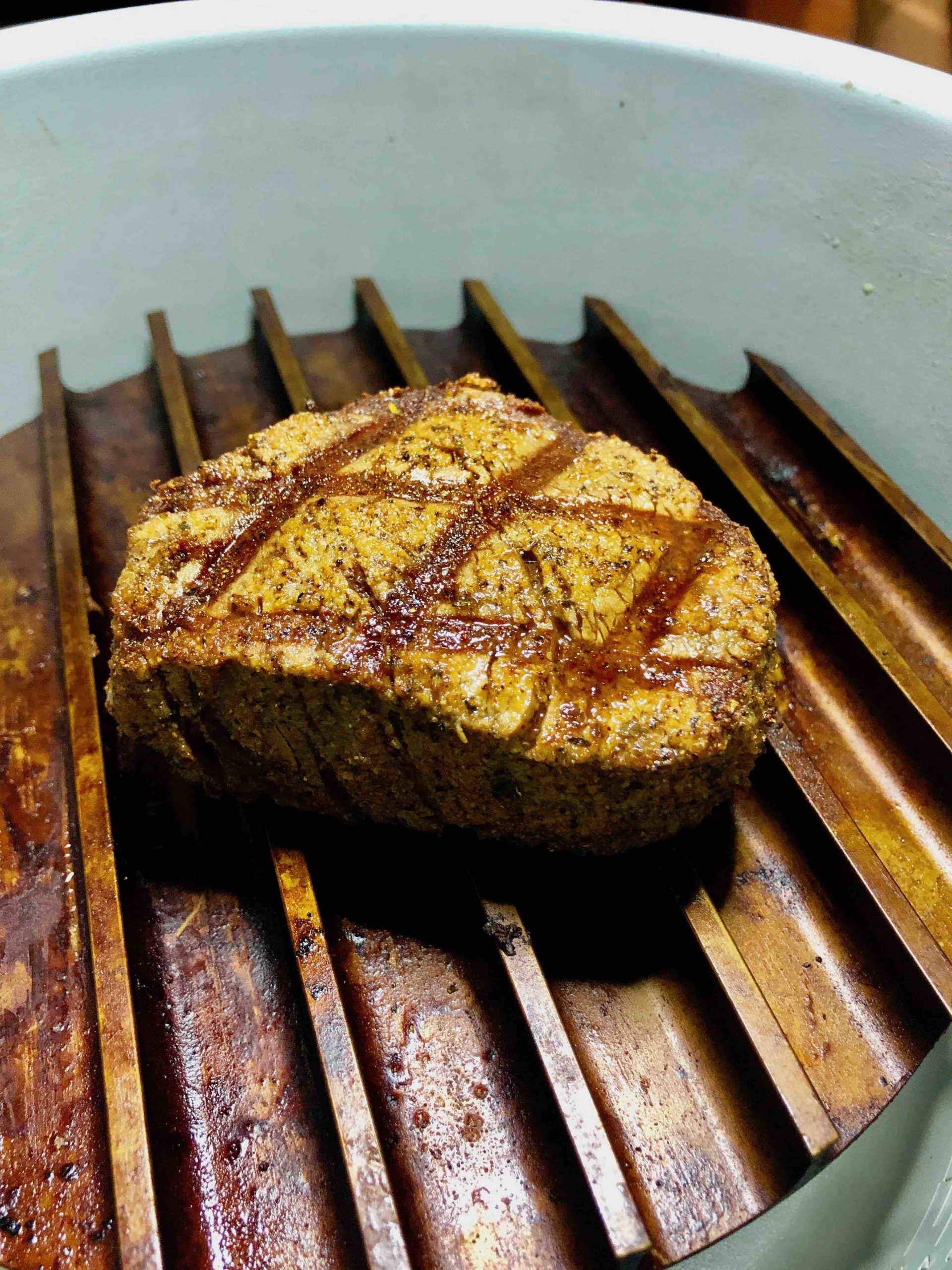 Beef Filet Tenderloin Steak
Beef Filet Tenderloin Steak There's no steak more tender than Beef Filet Tenderloin Steak! The filet mignon is often cut into medallions in portions of six to eight ounces, a perfect serving size for a special evening. Very little preparation is required before cooking the Beef Filet Tenderloin Steak. The most important thing is to remember to remove any silver skin that may be on the exterior of the steak. Silverskin will not render or go away during cooking and it's extremely chewy and unpleasant compared to the rest of the steak. We recommend keeping the seasoning simple for the Beef Filet Tenderloin Steak. A high-quality salt and cracked black pepper are often all you need. But if you prefer using a favorite beef rub or seasoning that will work as well.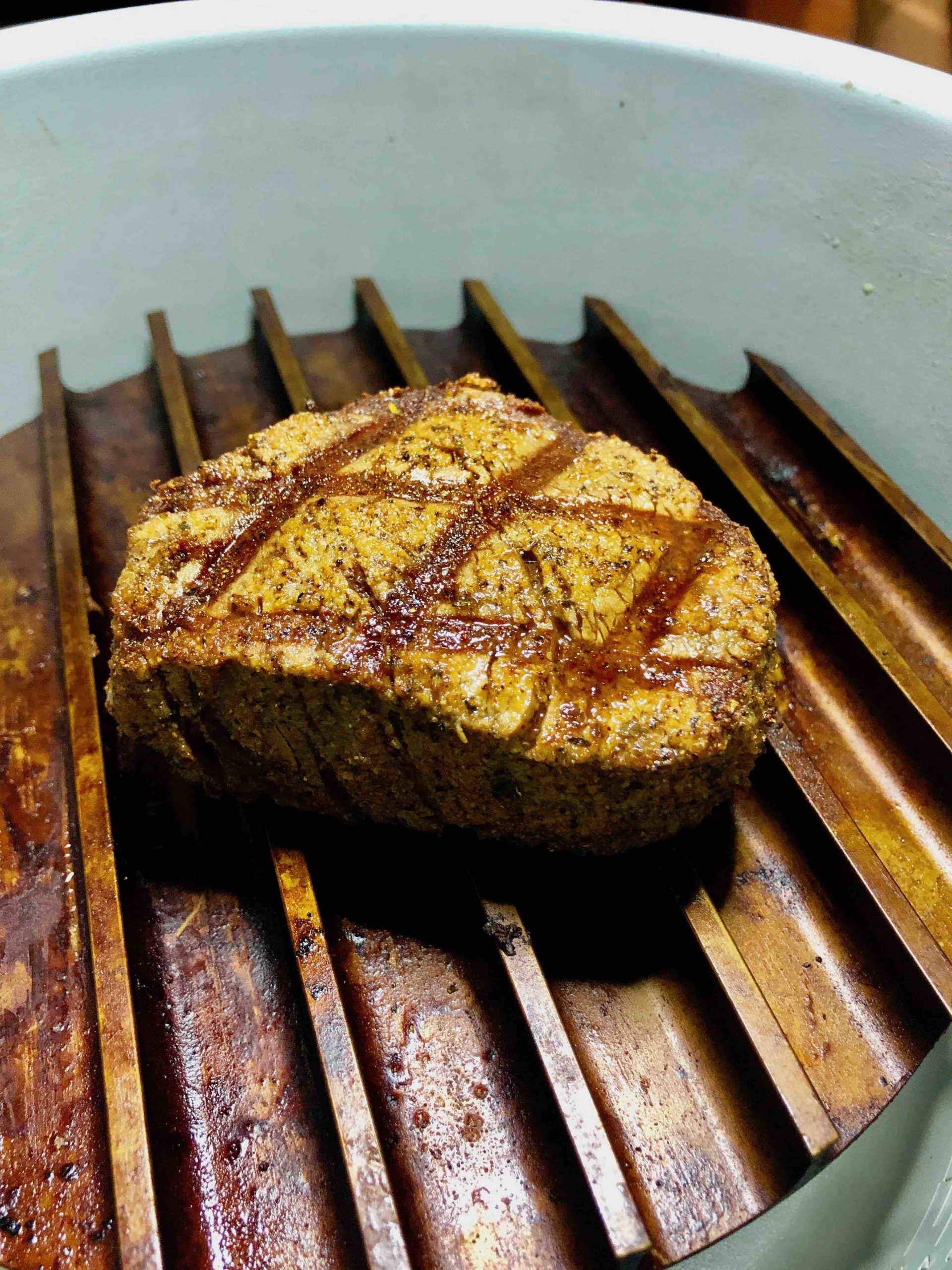 Nutrition Facts
Serving Size 1 steak
Servings 1
---
Amount Per Serving

% Daily Value *

Total Fat 35g

54

%

Saturated Fat 0g

Trans Fat 0g

Cholesterol 0mg

Sodium 3091mg

129

%

Potassium 0mg

Total Carbohydrate 0g

Dietary Fiber 0g

Sugars 0g

Protein 40g

80

%
---
Vitamin A

0

%

Vitamin C

0

%

Calcium

0

%

Iron

19

%
* Percent Daily Values are based on a 2,000 calorie diet. Your daily value may be higher or lower depending on your calorie needs.
Directions
1
Remove the steak from the refrigerator
2
Season the steak with salt and pepper or your favorite steak seasoning
3
Allow the steak to sit at room temperature for 45 minutes
4
Set your SearNSizzle™ to cook in the middle position and preheat on broil for 10 minutes
5
Place the steak on the SearNSizzle™ and begin to cook on air fry
6
If you want to get beautiful grill marks, check out our method for achieving beautiful grill marks
7
Grill the first side for four minutes
8
Flip and continue to cook on air fry for an additional two minutes
9
Allow the meat to sit undisturbed in the air fryer for an additional six minutes or until it reaches your desired internal temperature
Ingredients
6-8oz beef tenderloin filet medallion