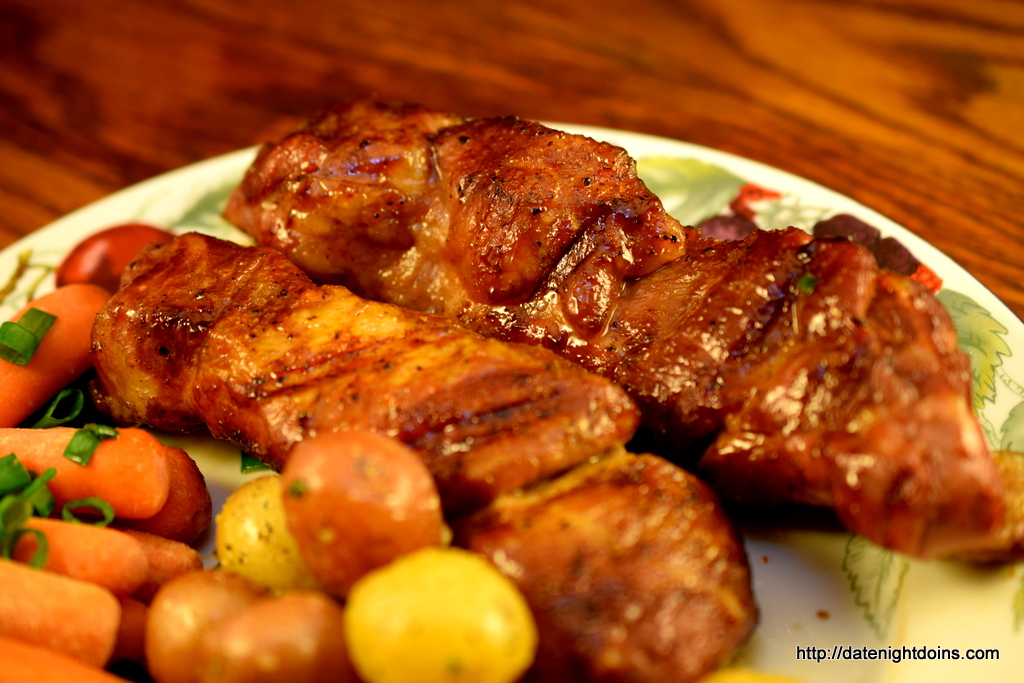 Nutrition Facts
Servings 10
---
Amount Per Serving

% Daily Value *

Total Fat 36g

56

%

Saturated Fat 14g

70

%

Trans Fat 0g

Cholesterol 130mg

44

%

Sodium 282mg

12

%

Potassium 75mg

3

%

Total Carbohydrate 0g

Dietary Fiber 0g

Sugars 0g

Protein 36g

72

%
---
Vitamin A

0

%

Vitamin C

0

%

Calcium

0

%

Iron

12

%
* Percent Daily Values are based on a 2,000 calorie diet. Your daily value may be higher or lower depending on your calorie needs.
Directions
1
Sprinkle generously with Butcher BBQ Premium Rub. Preheat your Grill Grates to 400 degrees (205c). Place the country ribs on the hot grates for about 12 minutes per side with a quarter turn at 6 minutes. After 12 minutes sauce them with your Country Bob's and flip them over for another 12 minutes with the quarter turn @ 6 minutes again. Sauce them now on this side. Be watching your internal temperature now and flip them over again to char the sauce on all sides. You are looking for an internal temp around 140 degrees (60c). Pull the meat and let it rest for 5 to 10 minutes before serving. Keep in mind that the meat will continue cooking for another 10 degrees after you pull it off the grill. U.S.D.A. safe for pork is 145 degrees (62c). I use a Maverick ProTemp Instant Read Thermometer for checking meat temps.
2
Note: I get a lot of questions about the kind of pellets you can use with a recipe. Keep in mind that a recipe is just an outline. Some you need to follow closely like when you are making bread, but most you can do anything you can dream, our favorite way to cook. Feel free to mix and match the pellets until you find a combination you really like. Also you are only smoking at temps less than 250 degrees (122c), anything higher is cooking and there will not be much if any smoke so it does not matter what kind of pellet you are using.
Ingredients
5lbs. pork country style ribs