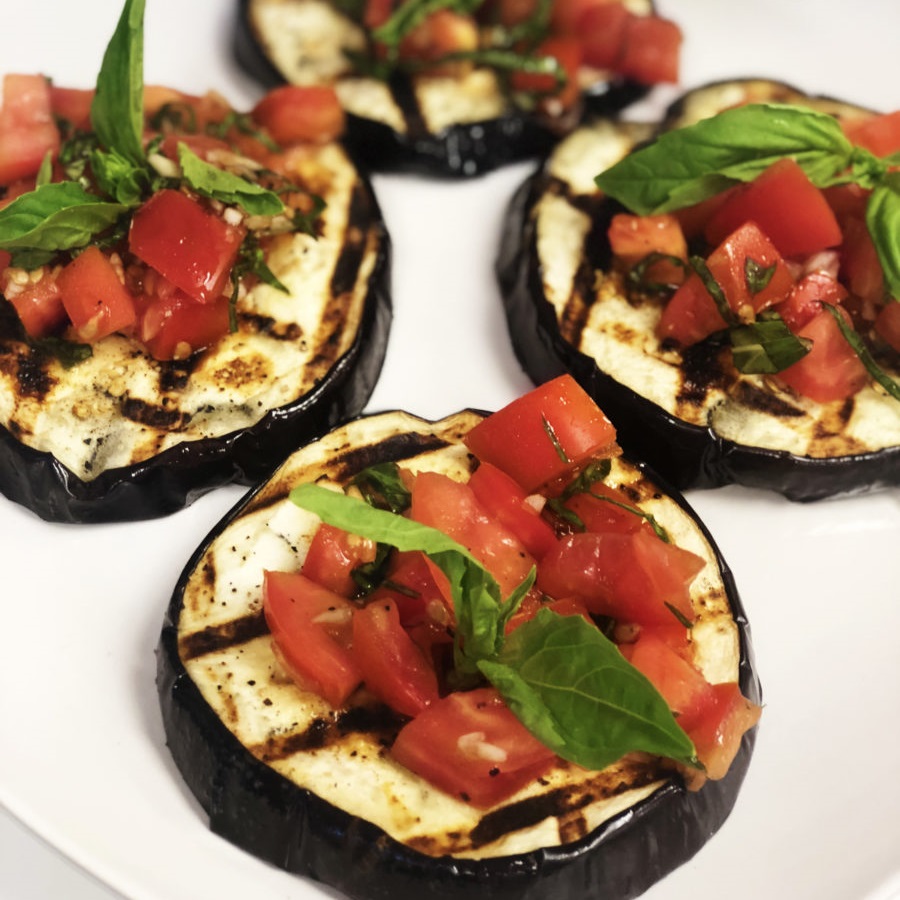 Grilled Eggplant Bruschetta
This dish makes a great appetizer or side for any summer meal. The acidity of the toppings pair well with the eggplant, creating a delicious bite that will win over even the toughest critics of eggplant.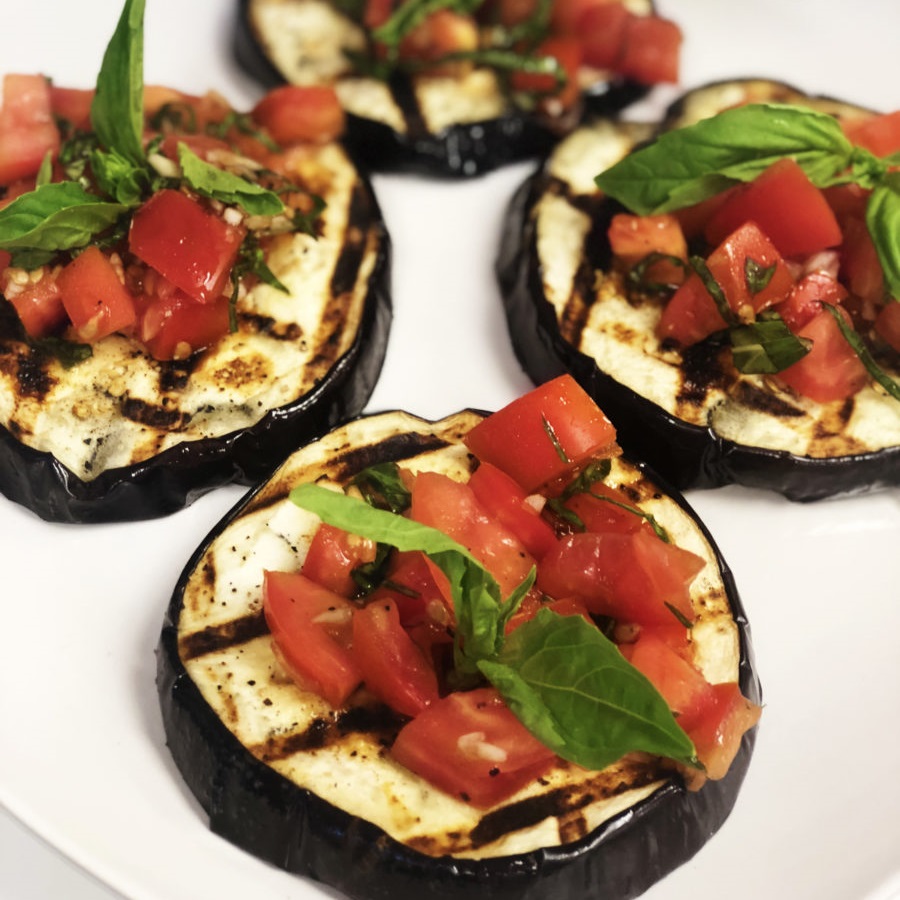 Nutrition Facts
Servings 10
---
Amount Per Serving

% Daily Value *

Total Fat 3g

5

%

Saturated Fat 0g

Trans Fat 0g

Cholesterol 0mg

Sodium 138mg

6

%

Potassium 181mg

6

%

Total Carbohydrate 3g

1

%

Dietary Fiber 1g

4

%

Sugars 2g

Protein 2g

4

%
---
Vitamin A

2

%

Vitamin C

1

%

Calcium

2

%

Iron

1

%
* Percent Daily Values are based on a 2,000 calorie diet. Your daily value may be higher or lower depending on your calorie needs.
Directions
1
Preheat grill to medium heat- about 450°F at the GrillGrate surface.
2
Slice eggplant into discs, about a half-inch thick. Sprinkle with salt and let sit for up to one hour. This helps draw out some of the bitterness.
5
Chop the basil. We like a ribbon cut or chiffonade.
6
Toss the tomatoes, garlic, and basil in the vinegar and extra virgin olive oil. Season to taste with salt and pepper. Leave at room temperature until ready to use. The longer the better.
7
Wipe the eggplant off with a paper towel. Lightly spray each side of the eggplant slices with canola oil. Season with salt and pepper.
8
Grill the eggplant slices for 3-4 minutes on each side.
9
Remove the eggplant from heat and top with tomato mixture.
Ingredients
Fresh Cracked Black Pepper
2 tablespoons Extra Virgin Olive Oil
1 tablespoon Balsamic vinegar