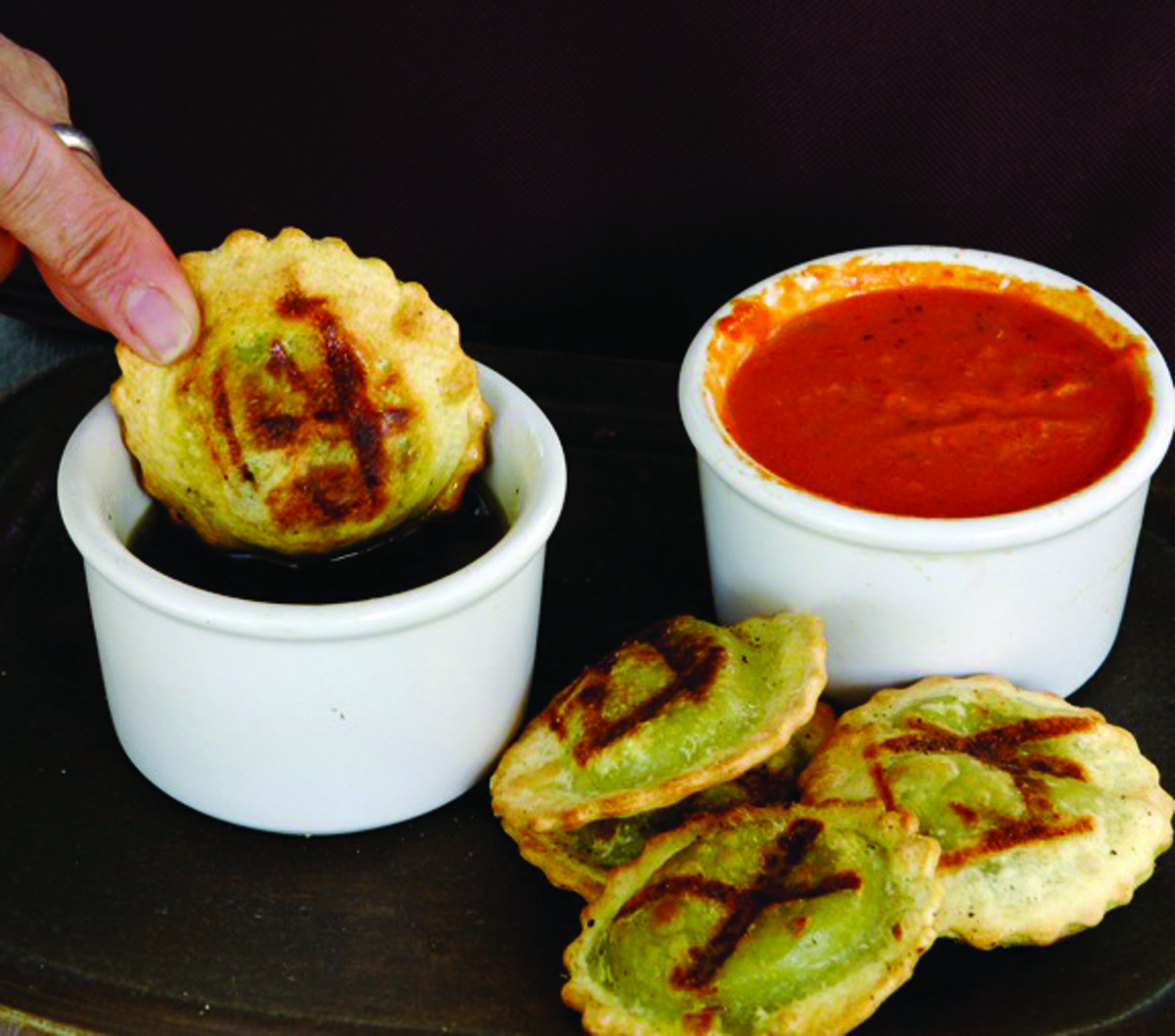 This recipe gives you an innovative, and easy way to present large ravioli--- grilled right off your GrillGrates. It is easy, delicious, and transforms the old ravioli into a light, crispy side dish or appetizer. Grilled ravioli is more like a puff pastry than a soggy boiled pasta. These can be purchased in the deli section of most groceries. Any ravioli filling will work!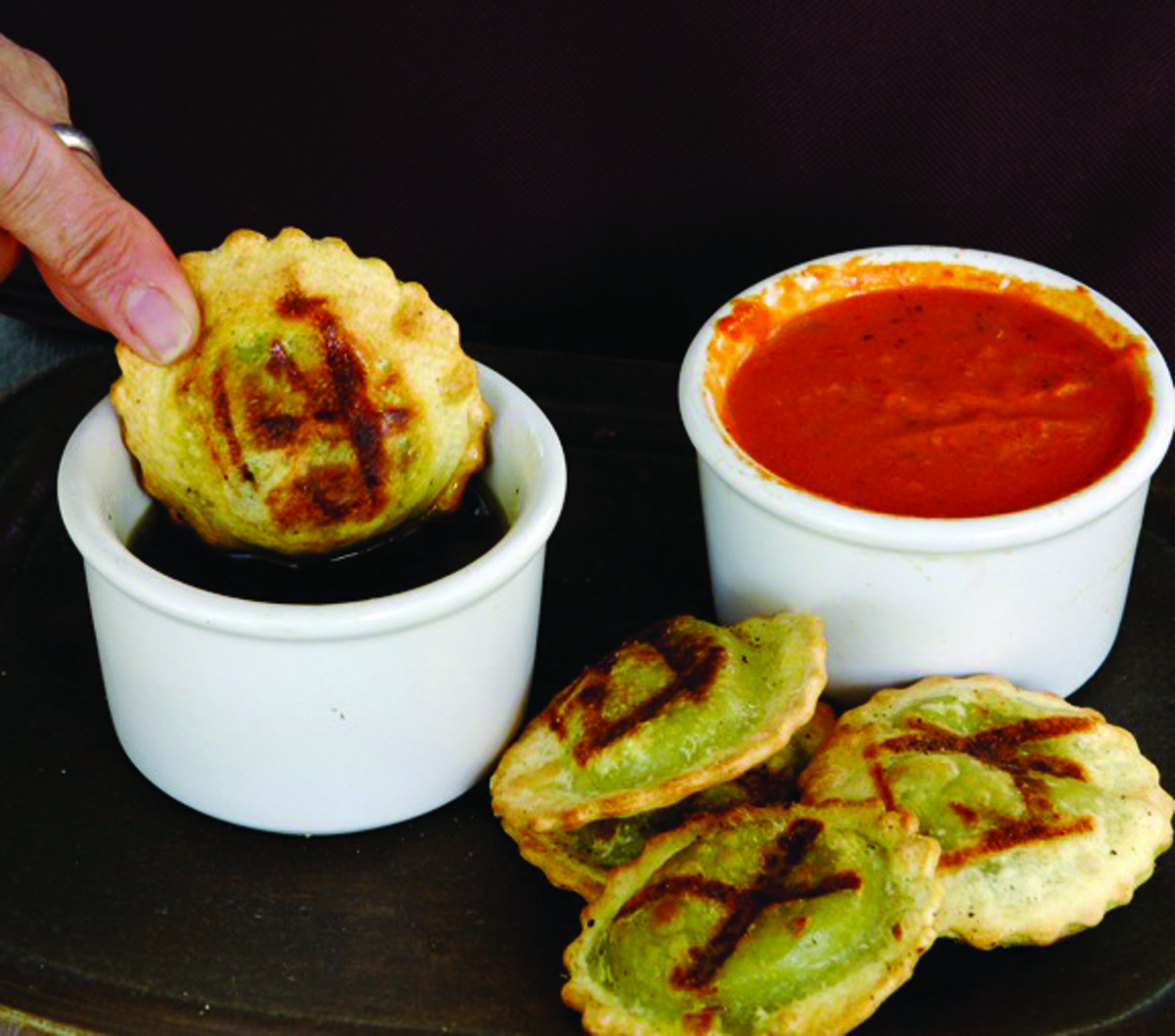 Nutrition Facts
Serving Size 6 ravioli
Servings 4
---
Amount Per Serving

% Daily Value *

Total Fat 29g

45

%

Saturated Fat 9g

45

%

Trans Fat 0g

Cholesterol 67mg

23

%

Sodium 1357mg

57

%

Potassium 0mg

Total Carbohydrate 71g

24

%

Dietary Fiber 6g

24

%

Sugars 15g

Protein 24g

48

%
---
Vitamin A

29

%

Vitamin C

0

%

Calcium

47

%

Iron

23

%
* Percent Daily Values are based on a 2,000 calorie diet. Your daily value may be higher or lower depending on your calorie needs.
Directions
Prep:
1
Remove Ravioli from package, handling carefully as dough may stick together
4
Sprinkle Salt & Pepper to taste
Prepare ahead of time by placing ravioli in a ziploc with a little bit of olive oil. Ideally grind a bit of pepper over them in the bag or when placing the ravioli on the GrillGrates.
Grilling Directions
5
Place oiled ravioli on preheated GrillGrates (5-8 minutes) on Low-Med/low heat, lid closed
6
Grill pasta on Low, Low/Med heat with lid closed for 5 minutes on each side, turn with The GrateTool.
NOTE: Judge the initial sear marks to get an indication of how hot you are cooking. If the sear marks are dark to black on the first flip, you are cooking too hot, turn down the burners.