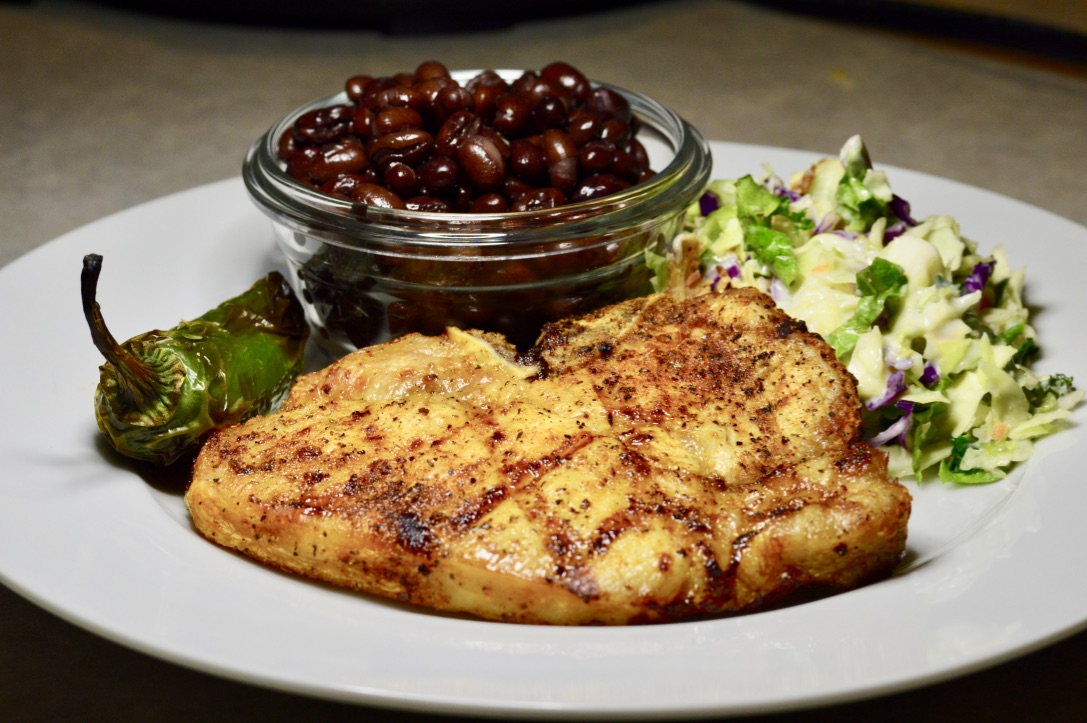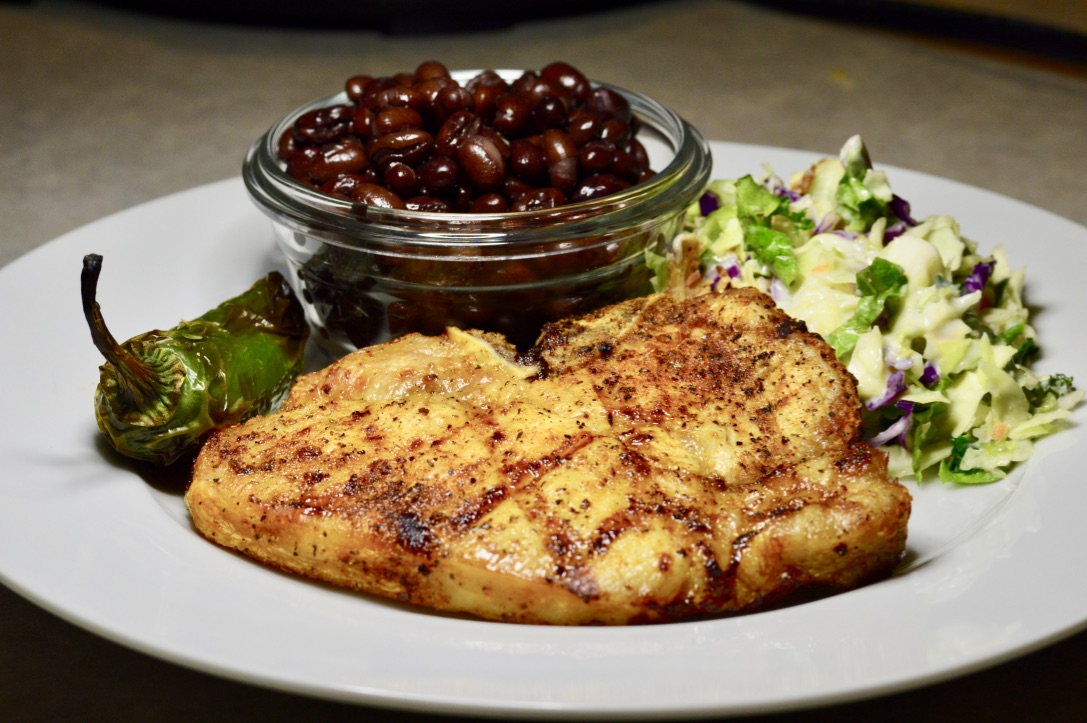 Directions
1Make the brine by combining all the brine ingredients except the ice in a saucepan.
2Heat brine until all the salt is dissolved bringing it to a brief boil if necessary.
3Allow the brine to cool off the heat for 10 minutes and then add the ice to cool the brine mixture.
4Pour the chilled brine mixture over the pork chops in a non-reactive container or zipper-top bag and allow them to soak in the refrigerator for six hours, or as long as overnight.
5Before you are ready to cook, remove the pork chops from the refrigerator and discard the brine. Pat the pork chops dry and allow them to rest on a plate for 30 minutes at room temperature.
6Set the SearNSizzle™ to cook in the middle position.
7Preheat the SearNSizzle™ for 10 minutes on broil.
8Pat the pork chops a second time with paper towels to make sure they are dry before placing them on the SearNSizzle™.
9Set the Air Fryer to high and grill for six minutes.
10Flip the pork chops and continue to Air Crisp for an additional 4-10 minutes or until the pork chop reaches an internal temperature of 145F.
11Serve immediately