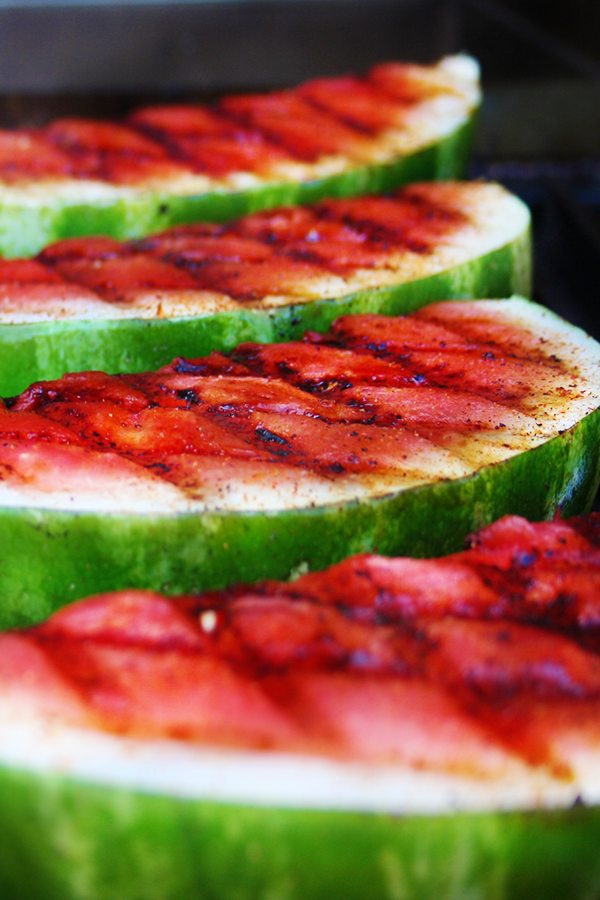 If you're looking to cause some fireworks at your summer cookout, consider this easy recipe for grilled watermelon. It's a surprising twist on a summer staple. Use your favorite BBQ rub and a hot grill for surprising twist on this summer staple!
https://youtu.be/3l3TjYjO304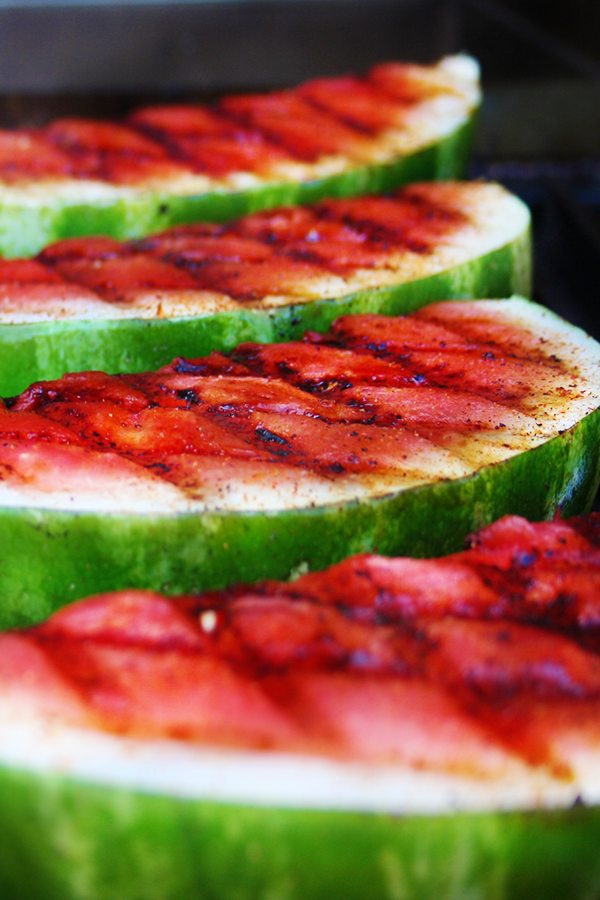 Nutrition Facts
Servings 12
---
Amount Per Serving

% Daily Value *

Total Fat 0g

Saturated Fat 0g

Trans Fat 0g

Cholesterol 0mg

Sodium 420mg

18

%

Potassium 0mg

Total Carbohydrate 1g

1

%

Dietary Fiber 0g

Sugars 1g

Protein 1g

2

%
---
Vitamin A

2

%

Vitamin C

1

%

Calcium

1

%

Iron

1

%
* Percent Daily Values are based on a 2,000 calorie diet. Your daily value may be higher or lower depending on your calorie needs.
Directions
1
Preheat the grill to approximately 600 degrees.
2
Cut the watermelon into slices, about an inch thick.
3
Lightly coat each side of the watermelon with canola oil to help the rub stick to the fruit.
4
Cover the watermelons slices on one side in your preferred dry rub. Use plenty because some of it will come off during the grilling
5
Place the watermelon with the rub side down on the grill.
6
Apply your rub to the side of the watermelon facing up.
7
Let the watermelon grill for about six or seven minutes.
8
Turn over the watermelon and leave for another six to seven minutes.
9
Remove from the grill and serve.
Ingredients
BBQ Dry Rub of your choice