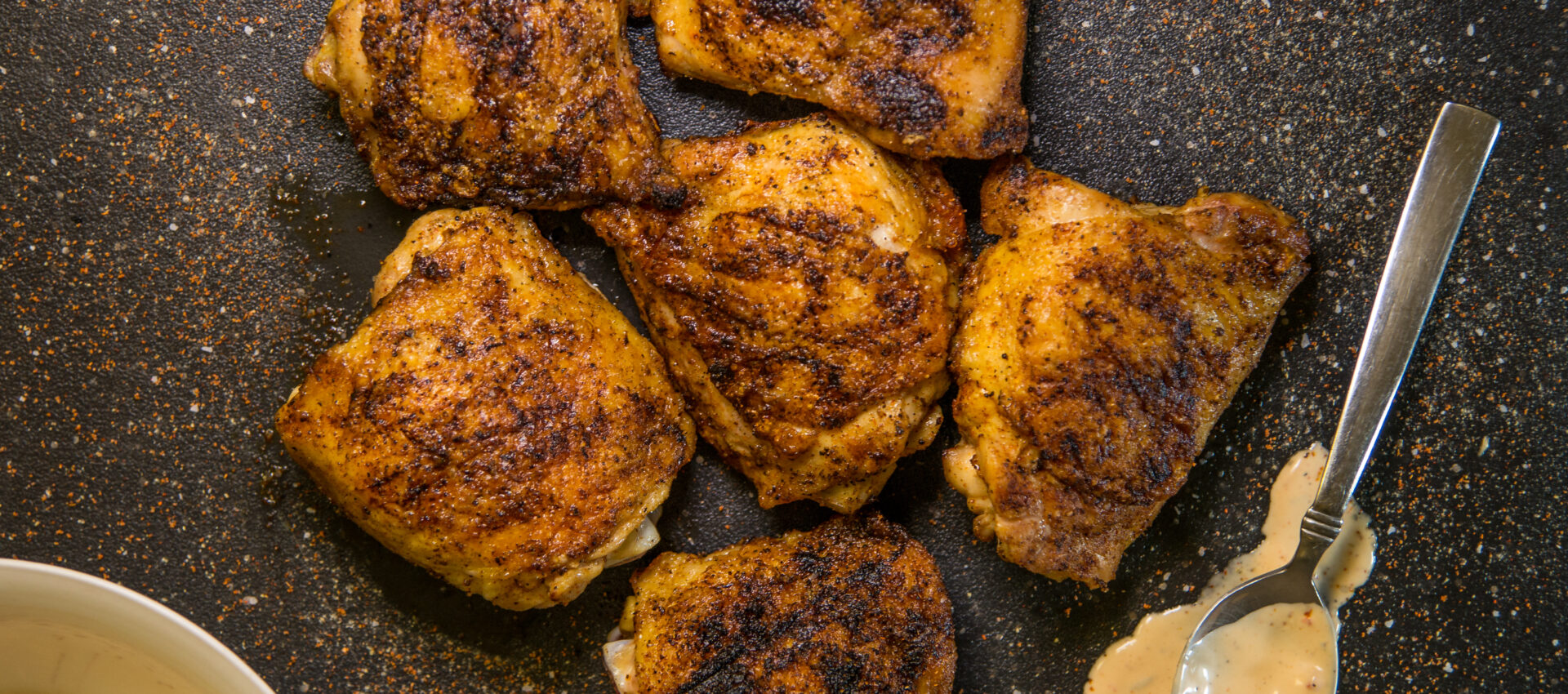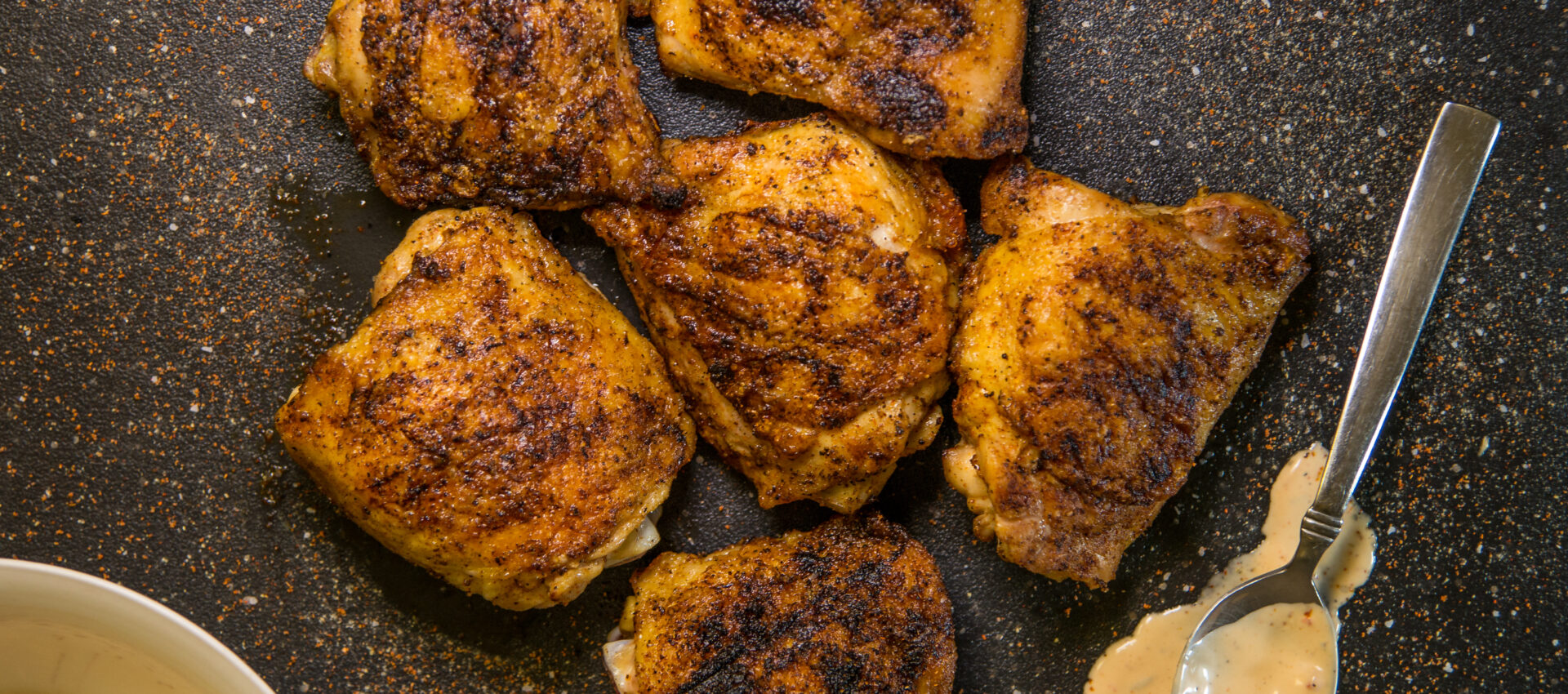 Directions
1Combine dried thyme, dried oregano, ground cumin, paprika, salt, and pepper.
2Rinse the chicken and pat dry.
3Rub mixture evenly over chicken.
4Place chicken in a ziploc freezer bag. Seal and chill for 4 hours.
5Place all white barbecue sauce ingredients in a mixing bowl and whisk together. Chill for at least 2 hours. Refrigerate until ready for use.
6Preheat grill to medium low, about 400 degrees F at the GrillGrate surface.
7Remove chicken from ziploc bag and place on grill. (discard bag)
8Grill over med/low heat (350-400F) 10-15 minutes on each side or until a meat thermometer inserted in the thickest portion registers 170F. Skin will blacken more than normal with the herb crust.
9Brush chicken with barbecue sauce during the last few minutes of grilling. Serve with extra sauce for dipping.
Ingredients
10 chicken thighs (about 3 lb.)
White Barbecue Sauce