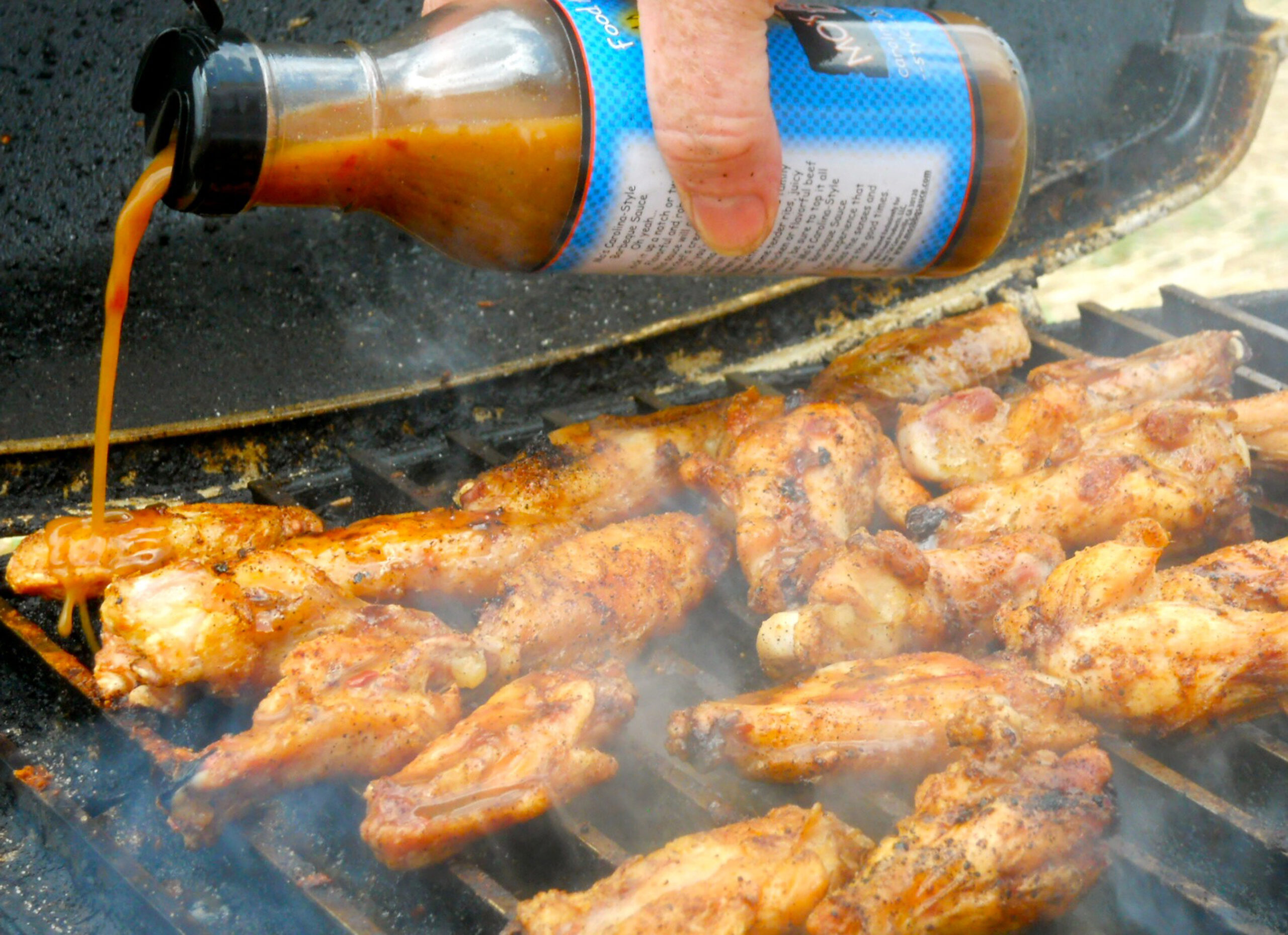 GrillGrates grill great wings. Go for longer grills at lower temps. Set up your tailgate and tend to the wings every 5-10 minutes. Drink your first couple of beers and when you are ready to settle down you'll have great grilled wings to compliment your next few beers. Great for TAILGATING! Wings can be pre-seasoned in a big ziploc and ready for the grill the moment you have the grill set up and warmed up to LOW.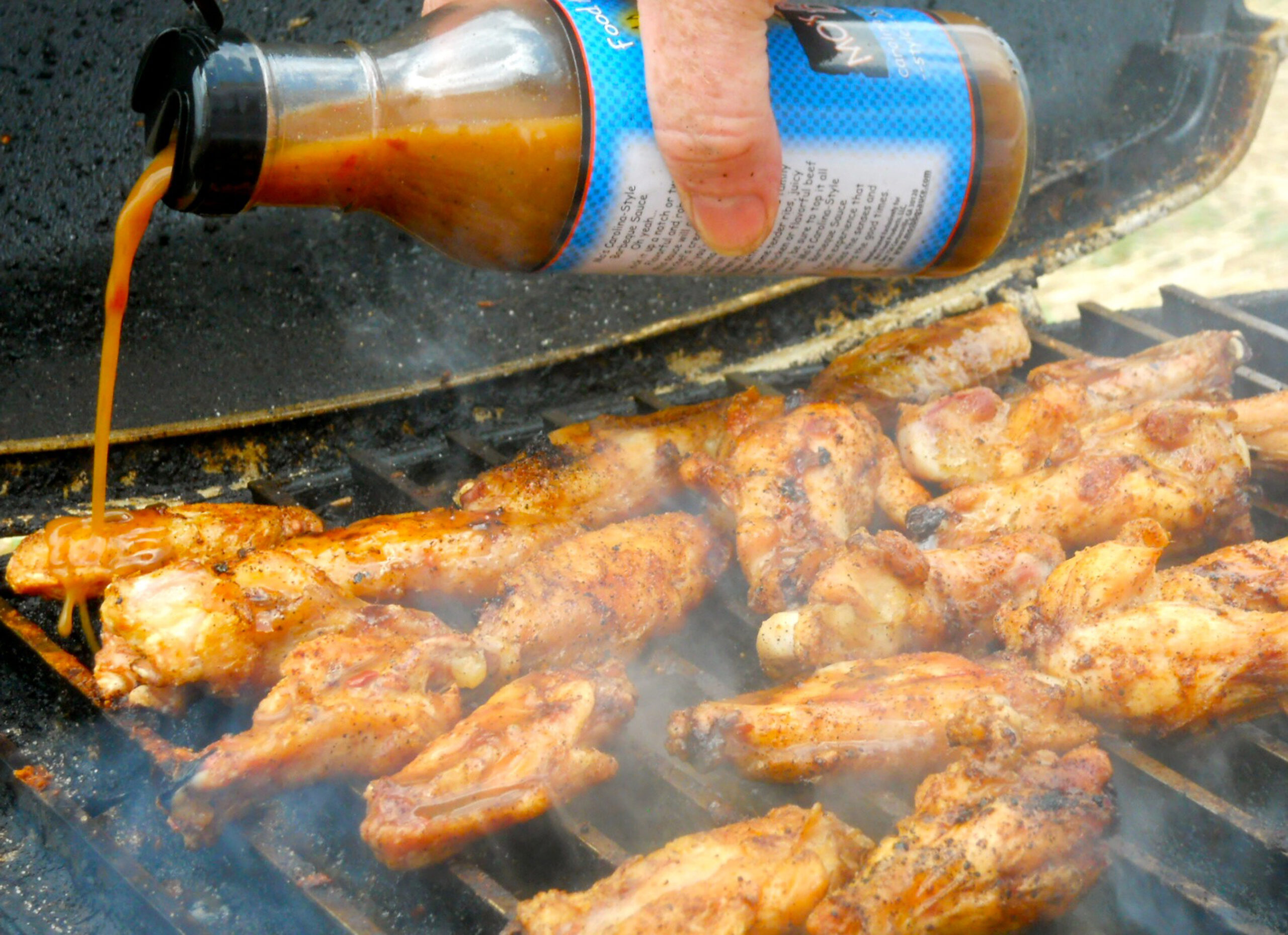 Nutrition Facts
Serving Size 8 wings
Servings 6
---
Amount Per Serving

% Daily Value *

Total Fat 62g

96

%

Saturated Fat 18g

90

%

Trans Fat 0g

Cholesterol 288mg

96

%

Sodium 2002mg

84

%

Potassium 68mg

2

%

Total Carbohydrate 7g

3

%

Dietary Fiber 0g

Sugars 5g

Protein 68g

136

%
---
Vitamin A

36

%

Vitamin C

1

%

Calcium

6

%

Iron

21

%
* Percent Daily Values are based on a 2,000 calorie diet. Your daily value may be higher or lower depending on your calorie needs.
Directions
1
Salt and pepper each wing to taste.
Glaze
2
Add Glaze ingredients (ketchup, honey, chili powder, soy sauce, fresh garlic, butter, spicy mustard, red pepper flakes, and hot sauce) to bowl
4
Generously glaze the chicken wings
Grilling
5
Place chicken wings on preheated GrillGrates on Low/Medium low heat, with the lid down.
For charcoal, preheat your GrillGrates after the red hot peak, gray coals only (takes 8-10 minutes) with the lid closed.
6
Grill glazed wings for 45-60 minutes total on low heat with the lid down -- the longer the better! Use the GrateTool to turn wings often. Turn and rotate every 5 minutes or so to help get the skin crispy.
7
When using just seasoning like Old Bay - aim for a minimum of an hour and low - then apply sauce for final 15 minutes.
Wicked Wings Version #2
8
You will need: Chicken Wings, Old Bay, and your favorite wing sauce.
9
Place thawed wings in ziploc bag.
11
Paint or pour your favorite BBQ sauce at the end turning once and re-apply.
Ingredients
48
chicken wings, with tips removed
Your favorite wing sauce OR make your own glaze
Glaze
2
cloves fresh garlic minced or pressed
1
tsp
prepared spicy mustard
12
tsp
Frank's original red hot sauce