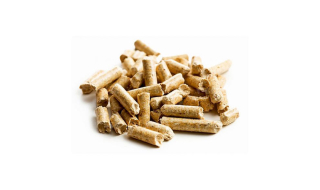 Turn your pellet smoker into a pellet GRILL
Reversible, hard anodized aluminum grates sit on top of your existing cooking surface and radiate up to an additional 200F of heat.
GrillGrates turn your pellet grill into the most versatile outdoor grill. Secret sauce: no need for two grills for a reverse sear; do it all in one with a sear station on your pellet grill!
Four simple words define our Pellet Smoker sear stations: true high heat grilling. Heat is trapped and conducted up the raised rails while the valleys sizzle juices for added flavor, moisture and tenderness, leading to bold sear marks and a great sizzle every time. Get steakhouse-quality sear marks, or flip the grates over for a griddle surface perfect for smashburgers, eggs, and an all-over sear.
IMPORTANT NOTE: We do NOT recommend covering the entire surface of your pellet grill with grates, as full coverage could block critical air flow. This is why you'll notice our pellet grill Sear Stations are made to accessorize your existing grill surface, not replace it.
GrillGrates are as low maintenance as it gets! Check out these quick and easy cleaning tips to keep your grates in good shape and ready for their next use. Learn More
"GrillGrates will truly up your grill game. Everything comes out juicy and seared to perfection. You'll never grill without them again."
"GrillGrates allow me to use my pellet grill just like a standard gas or charcoal grill. Great grill marks on Burgers and Steaks and easy to maintain."
"Perfectly grilled steaks, burgers and chicken. Best grill investment I had made so far. You wont be disappointed."
"Works better than cast iron grates, easier to clean and sear marks are more pronounced."