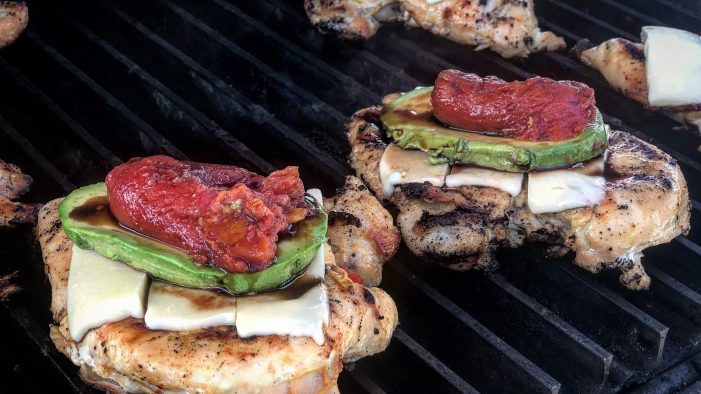 California Chicken Breast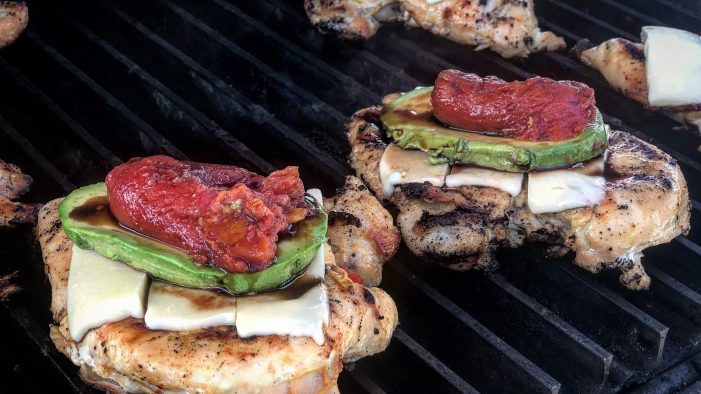 Nutrition Facts
Serving Size 1 breast
Servings 4
Directions
1
Pound chicken breasts flat, for even cooking. I use a zip lock bag to contain juices from splashing and then gently hit the meat with my fist until flat. Try to get all 4 of them equal thickness
2
Season all evenly with salt, pepper and garlic powder to your liking.
3
Get your GrillGrates up to 650° F
4
Once heated, add chicken to grill
5
Grill one side for 8 minutes, then turn 180 Degrees and grill for another 8 min.
6
Repeat on the other side, until breasts reach 160 Degrees internal temp.
7
Top each breast with cheese, an avocado slice and a San Marzano tomato.
8
Once the cheese is melted, drizzle balsamic vinaigrette to taste. Plate, serve and enjoy!!!
Ingredients
4
slices provolone or mozzarella cheese
1
Haas Avocado, gently sliced 1/4" thick
1
can of Cento San Marzano Tomatoes
salt, pepper, garlic powder