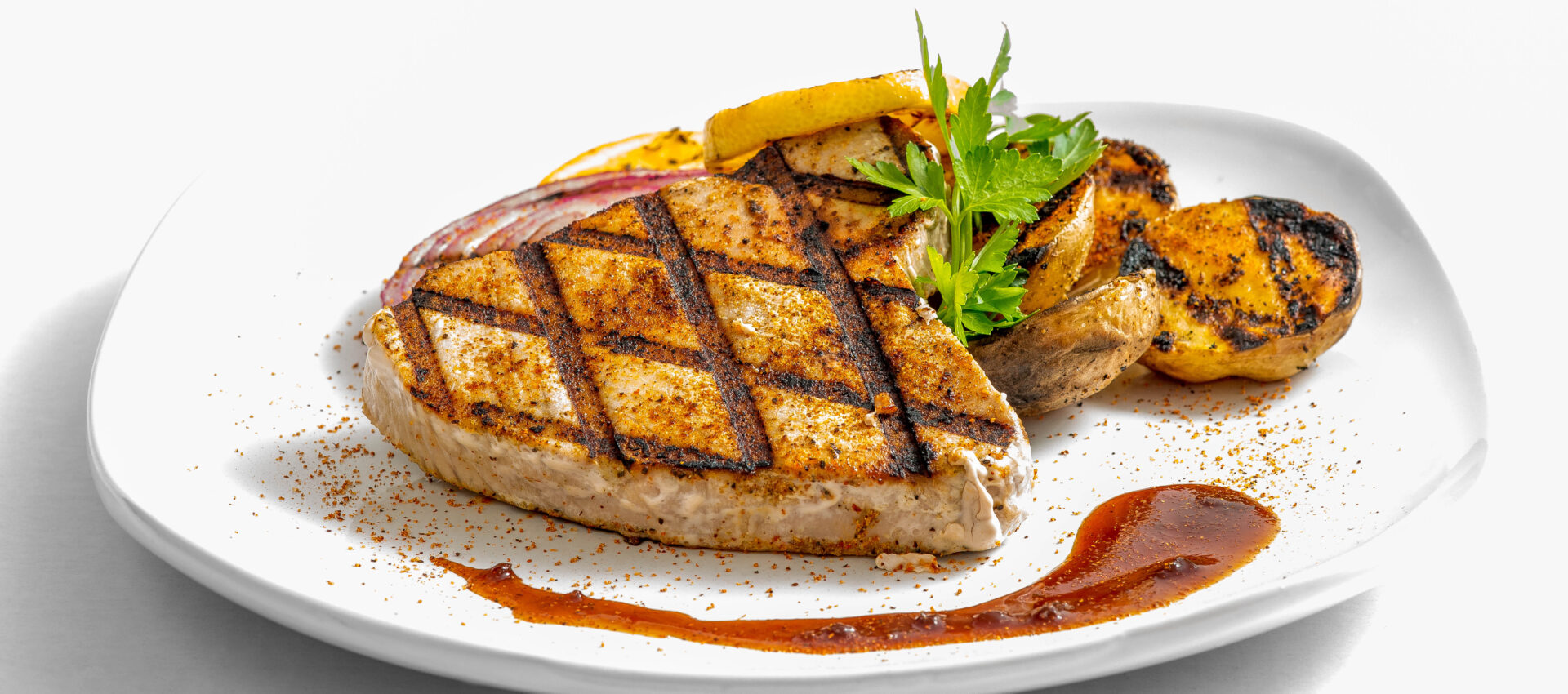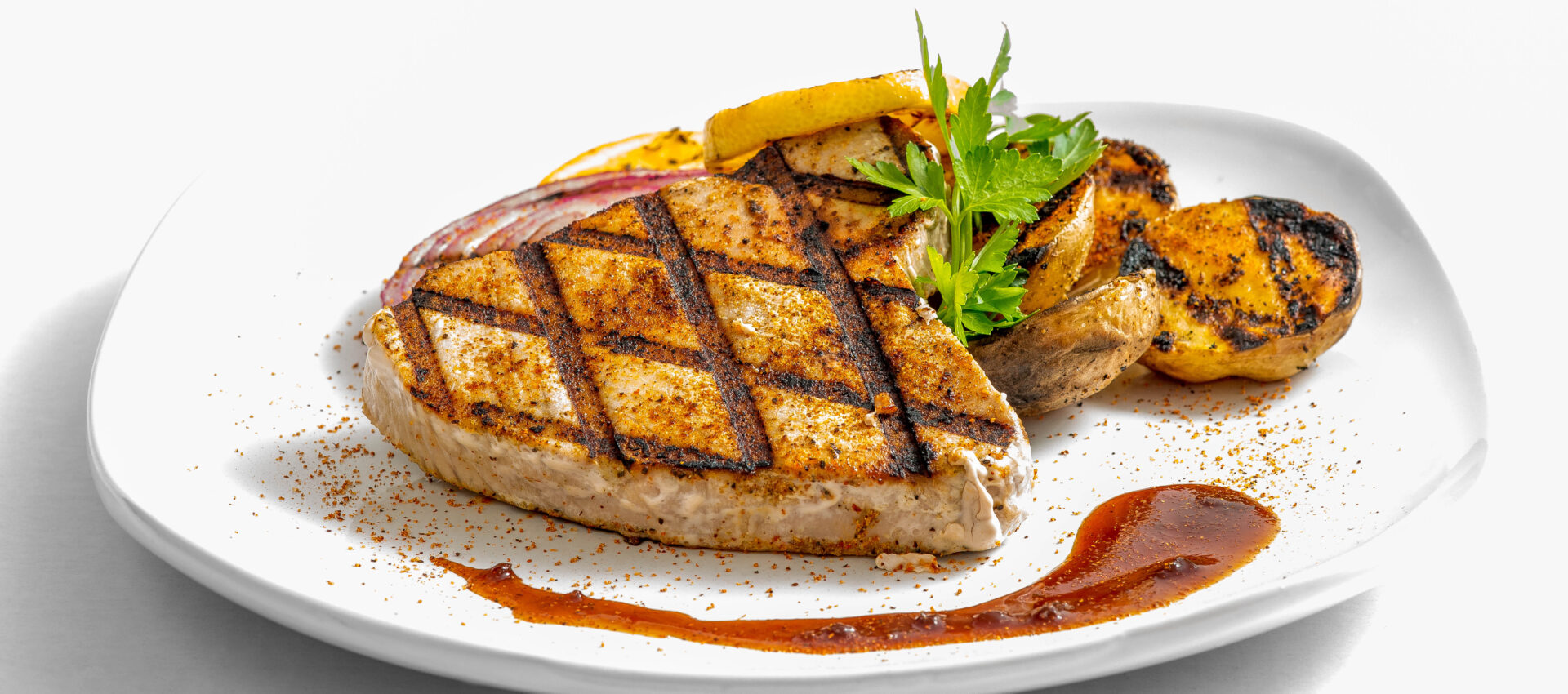 Directions
Prep:
1Combine Old Bay, Lemon Juice, Lime Juice, Olive Oil, and Oregano; Mix Well.
2Place tuna into ziploc bap.
3Pour seasoning mixture over tuna and seal bag.
4Marinate for 20 min
Grilling Instructions:
1Preheat GrillGrates to 500°F
2Remove tuna from bag and place on grill
3Sear Steaks 1-2 min each side for medium rare
4--Note- Judge the initial sear marks to get an indication of how hot you are cooking. If the sear marks are dark to black on the first flip, you are cooking too hot, turn down the burners. Notice how the natural juices sizzles just under the tuna to enhance juiciness. Your grill never sounded so good.
Ingredients
(2) 6-8 oz. Pieces of Fresh Tuna
1 tbsp Chopped Fresh Oregano OR
Suggested Pairings
Fresh Spinach Salad with crumbled bacon and chopped pecans, dressed