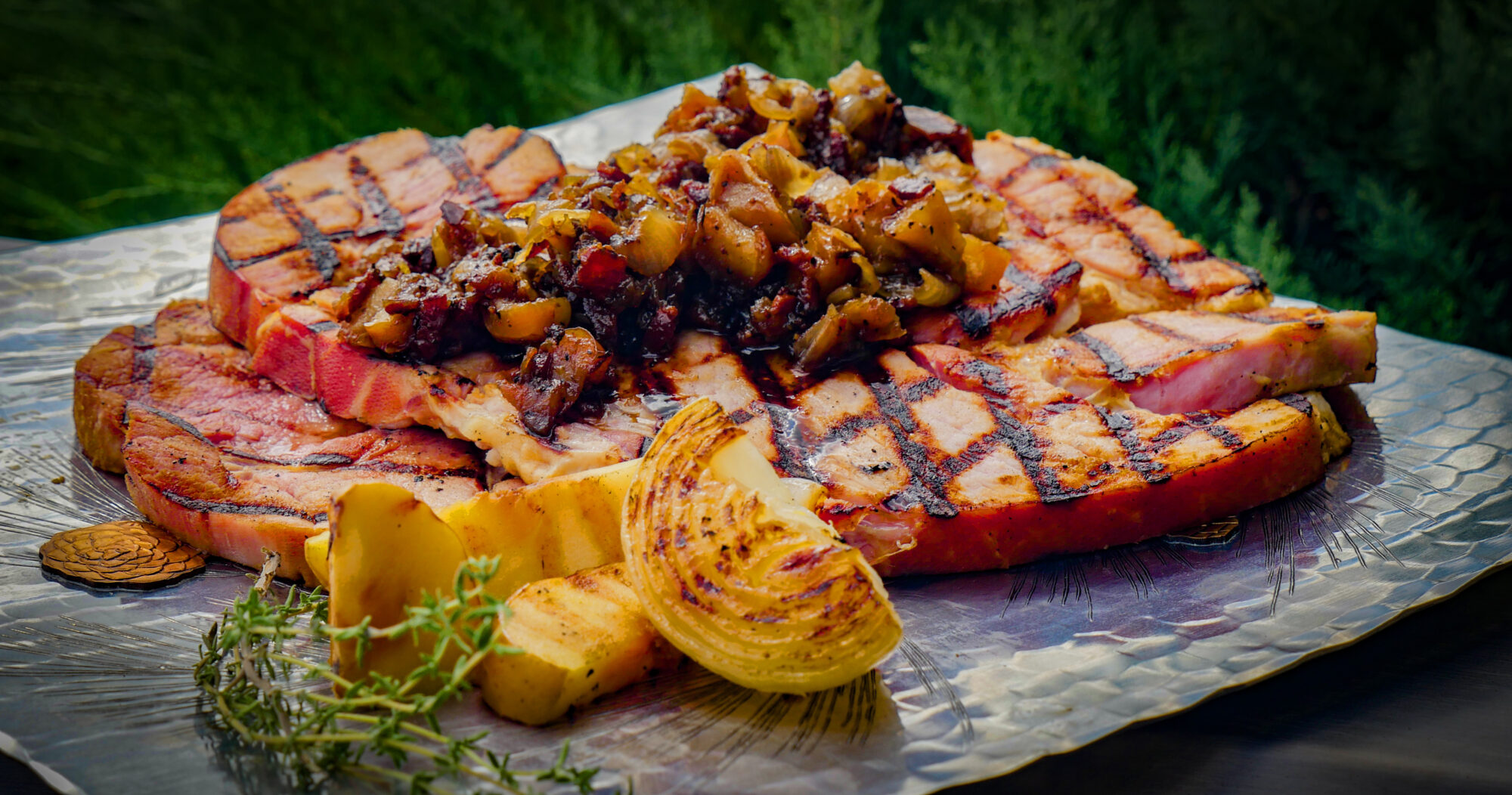 Ham Steaks with Pepper Bacon Apple Jam
Directions
Bacon Jam
2
Add bacon to a small cast-iron skillet on the rail side of the GrillGrates. Be sure that the skillet is small and does not cover a lot of the surface of the GrillGrates to ensure that you don't trap too much heat.
3
Place halved apples and onion on the grill.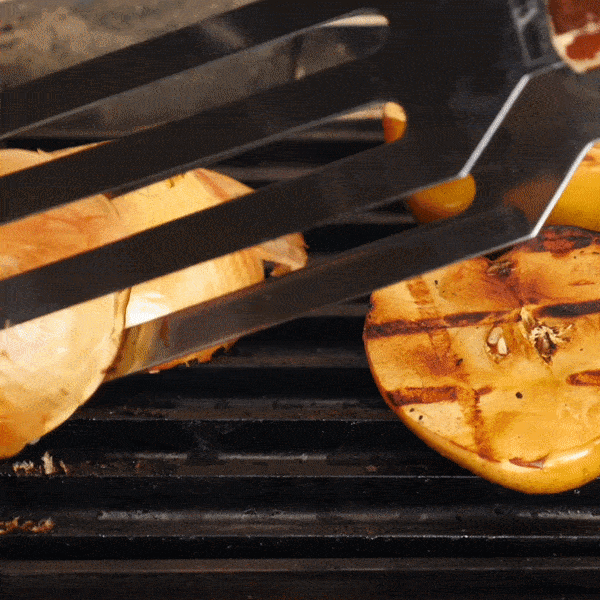 4
Rotate the apples and onion every few minutes to get an all-over char.
5
Once charred to your liking, chop up into bite-sized chunks and add to the bacon.
6
Once the mixture has come together and reduced in size a little bit add the light brown sugar and balsamic. Stir.
Ham Steaks
7
Grill for 2-3 minutes. Lift and turn 45 degrees. Grill for another 2-3 minutes and flip. Grill another 2 minutes or so. You are just warming the ham steaks as they are already cooked through.
Tina's Tips
8
Place bacon in the freezer for about 5 minutes before chopping. This makes it a lot easier to chop!
9
You may want to double & triple this recipe. I can guarantee that you will want more of it for later. This Pepper Bacon Apple Jam is perfect on biscuits, french toast, and more!
Ingredients
Bacon Jam
1
yellow onion, root attached, halved
Ham Steaks
2
bone in ham steaks
each one will serve 3 people