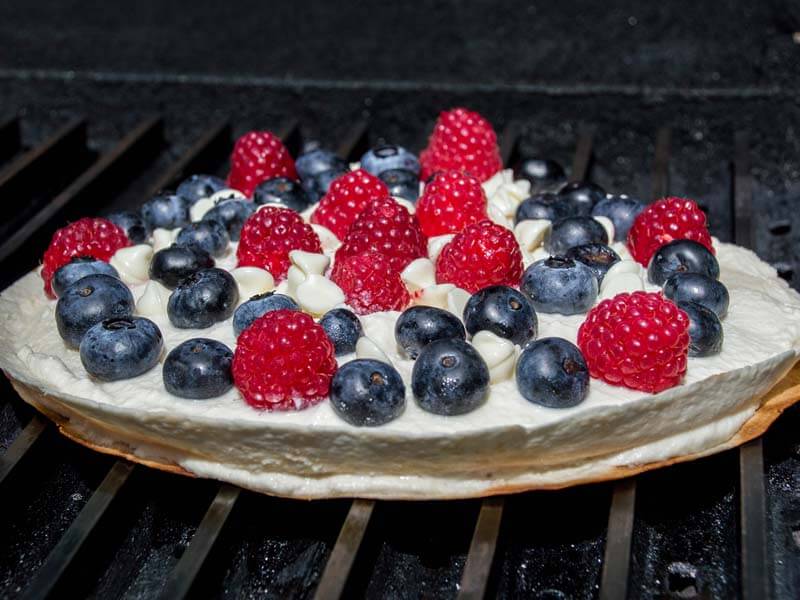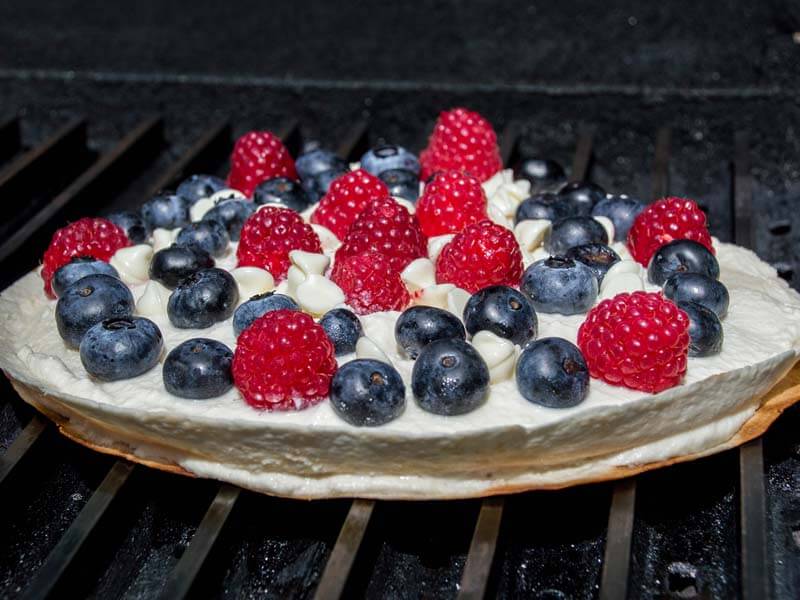 Directions
1Place the ricotta cheese, confectioners sugar and vanilla in a food processor or large mixing bowl. Thoroughly combine until the sugar has been completely incorporated.
2Pre-heat grill to 400F at the GrillGrate surface. Be sure to clean the tops of the rails to avoid any grease getting on your quesadilla.
3Spread 1/3 of the filling on one tortilla (this is the bottom)
4Sprinkle semi-sweet morsels
5Place 2nd tortilla on top
6Spread light film of filling
7Decorate top with raspberries and blueberries
8Add a few more white chocolate morsels
9Slide the Quesadilla off the cutting board onto the GrillGrates- close lid
10Check in 3-4 minutes by slightly lifting an edge to see the sear marks
11Quarter turn if dark searing or wait and quarter turn in 1-2 minutes. Close lid
12Use The GrateTool to check for firmness of quesadilla. Crispy, firm is perfection.
13Determine whether to give it a couple of more minutes or off it comes onto the cutting board.
14Let stand for 2 minutes.
15Cut and Serve