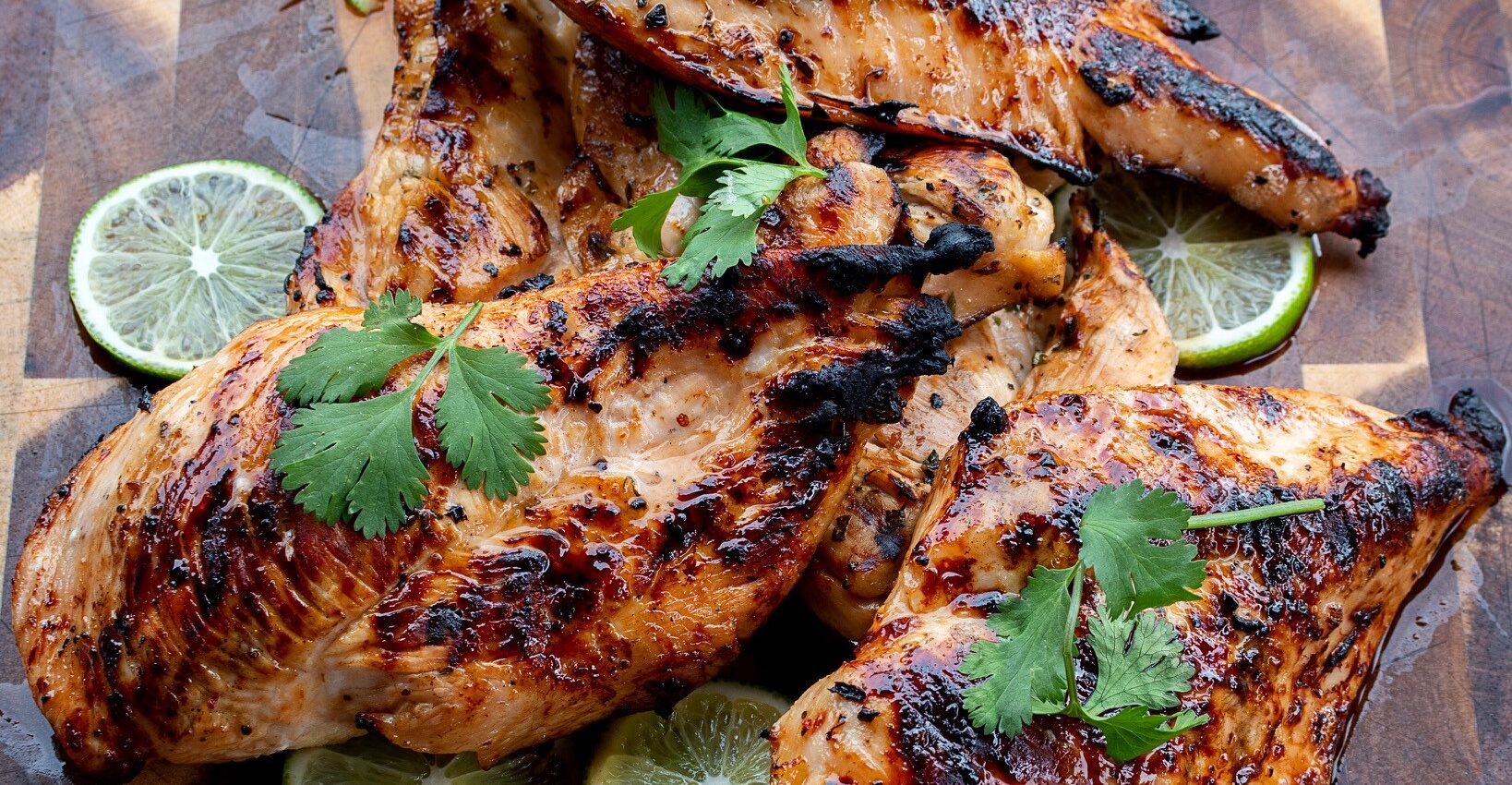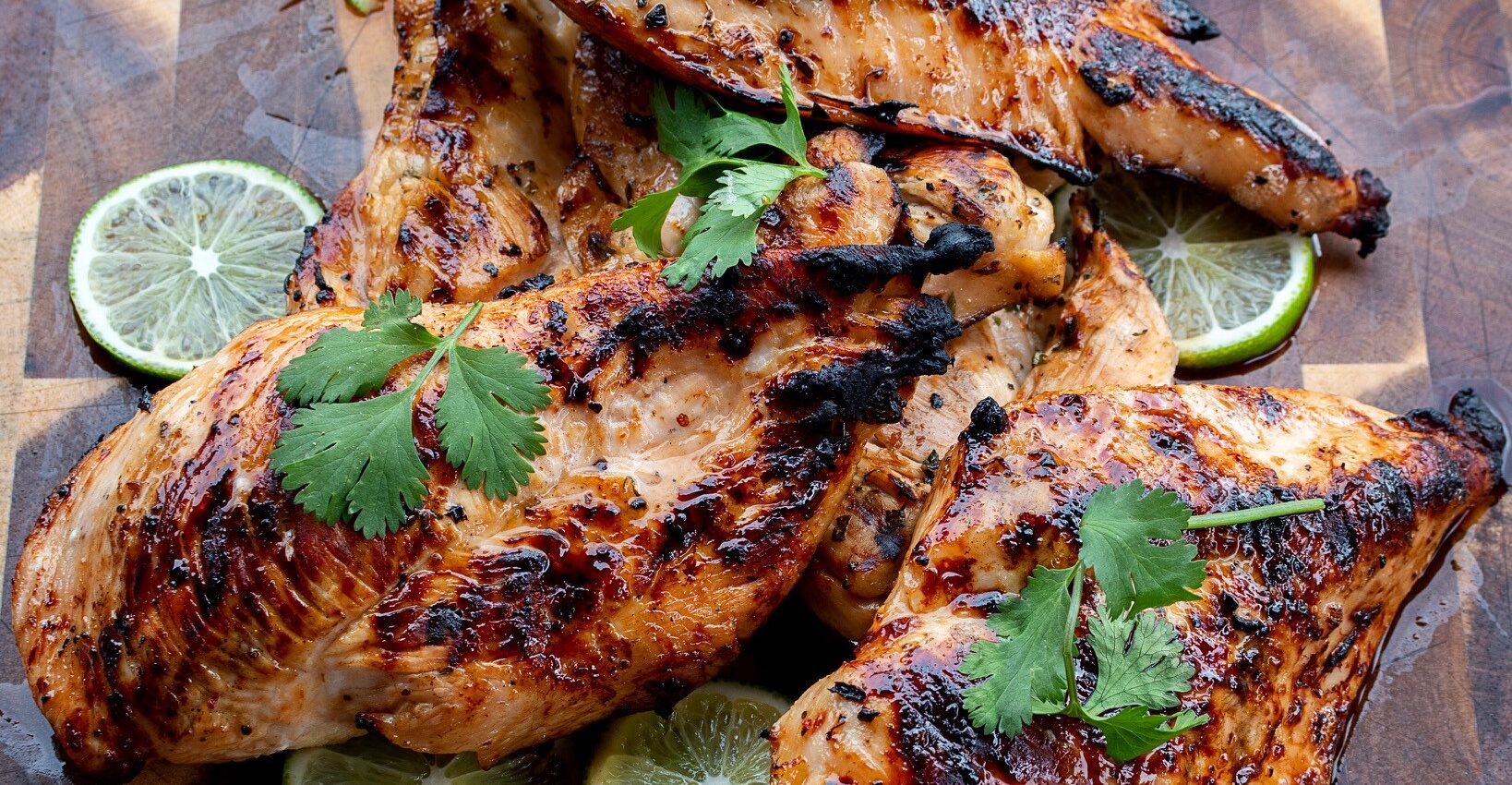 Directions
1Combine all the ingredients into a bowl and add split chicken breast.
2Cover and place in refrigerator for 30-45 min (No Longer than 1 hour, as the acid in lime juice can overcook the chicken).
3Take chicken out, pat dry and place over medium-hot charcoal flipping every 2-3 min.
4When Chicken reaches an internal temp of 160°F- 162ºF, remove from charcoal and let it rest on a plate or cutting board for 5-8 min.
5Slice and enjoy!