Crispy Candy Bacon from Chris Lilly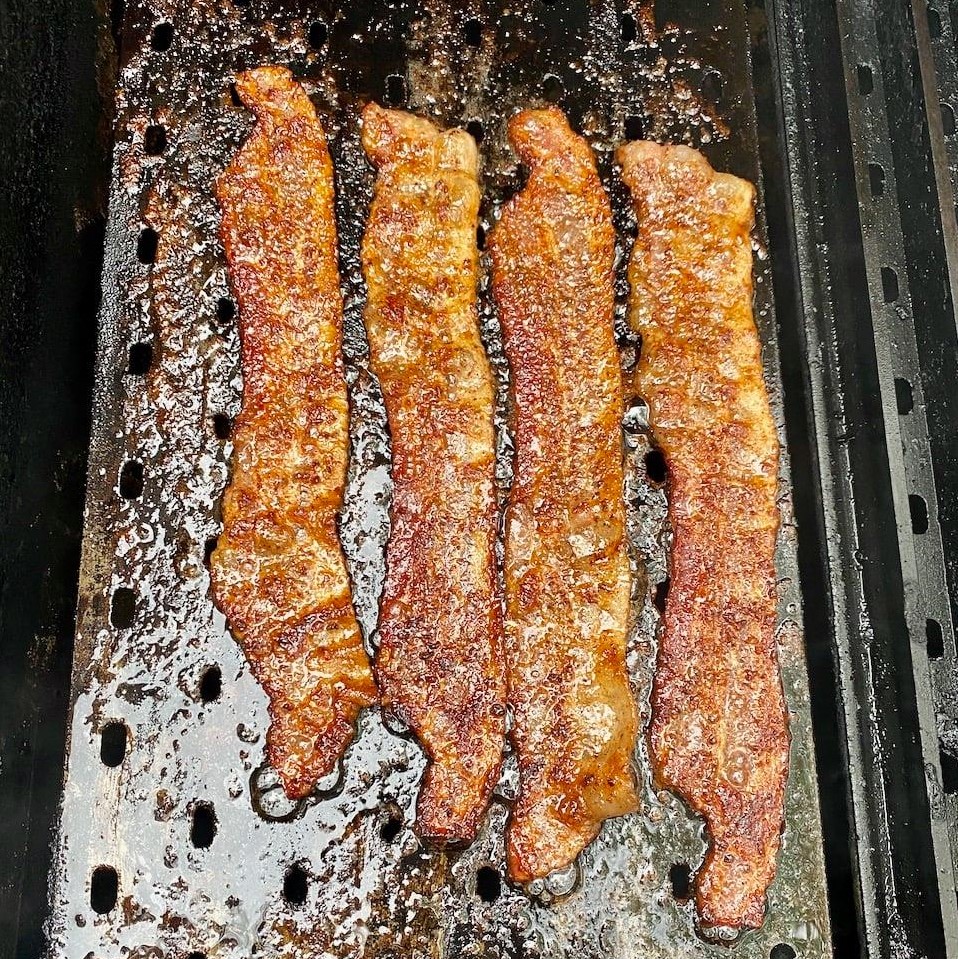 Directions
1
Lightly season both sides of the bacon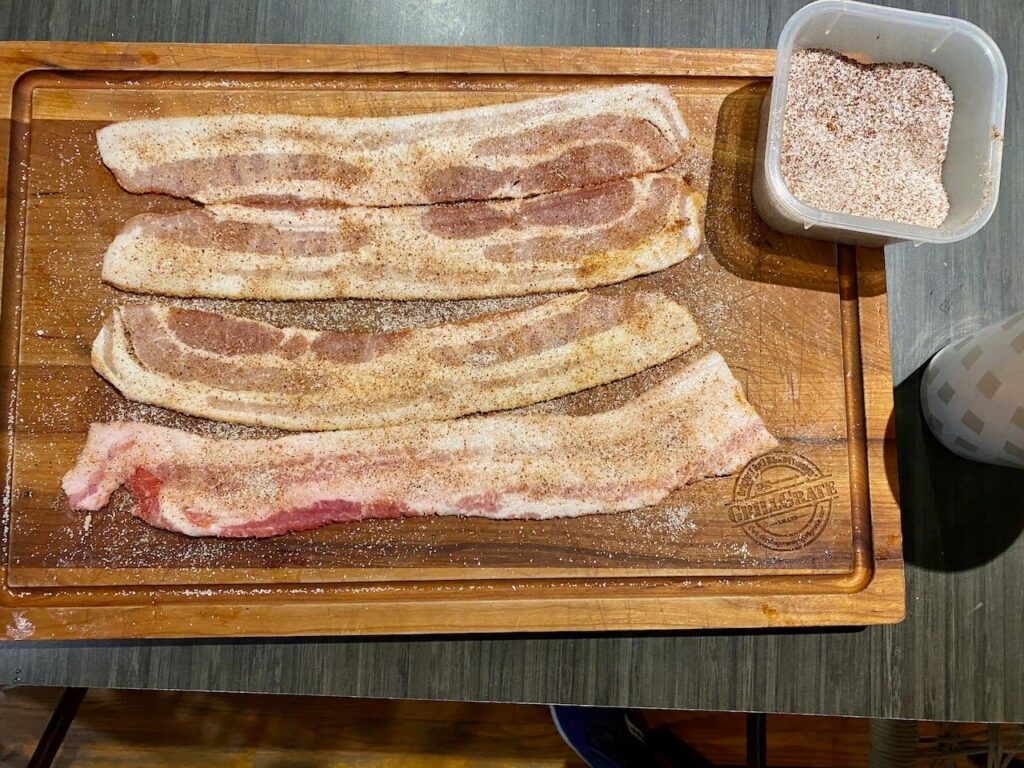 2
This is a low heat cook, use a pellet grill or gas grill on low, low. I found my Weber Genesis gasser to be perfect at low, low. The sugar in the rub caramelized beautifully but did not blacken. Normally I'll grill bacon just under 400F but not this recipe.
3
The flat side of GrillGrates or the GrillGrate Griddle are the ideal way to grill bacon on any grill. I like the backside of GrillGrates best as it allows grease to drip away and burn up in the grill.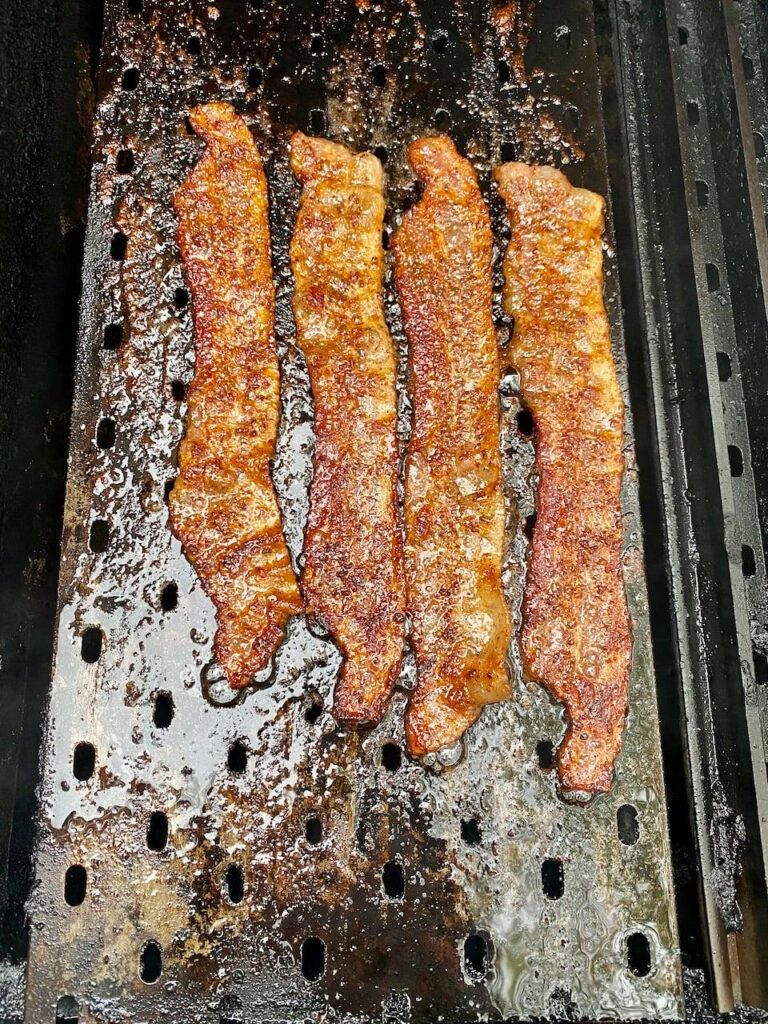 4
Turn the bacon regularly until it is super crispy.
5
Place on a sheet pan, wax paper or a drying rack tray. Avoid paper towels as the bacon will stick to the paper towels.
6
Save the rub in a container for the next time you want Sweet Crunch Bacon!