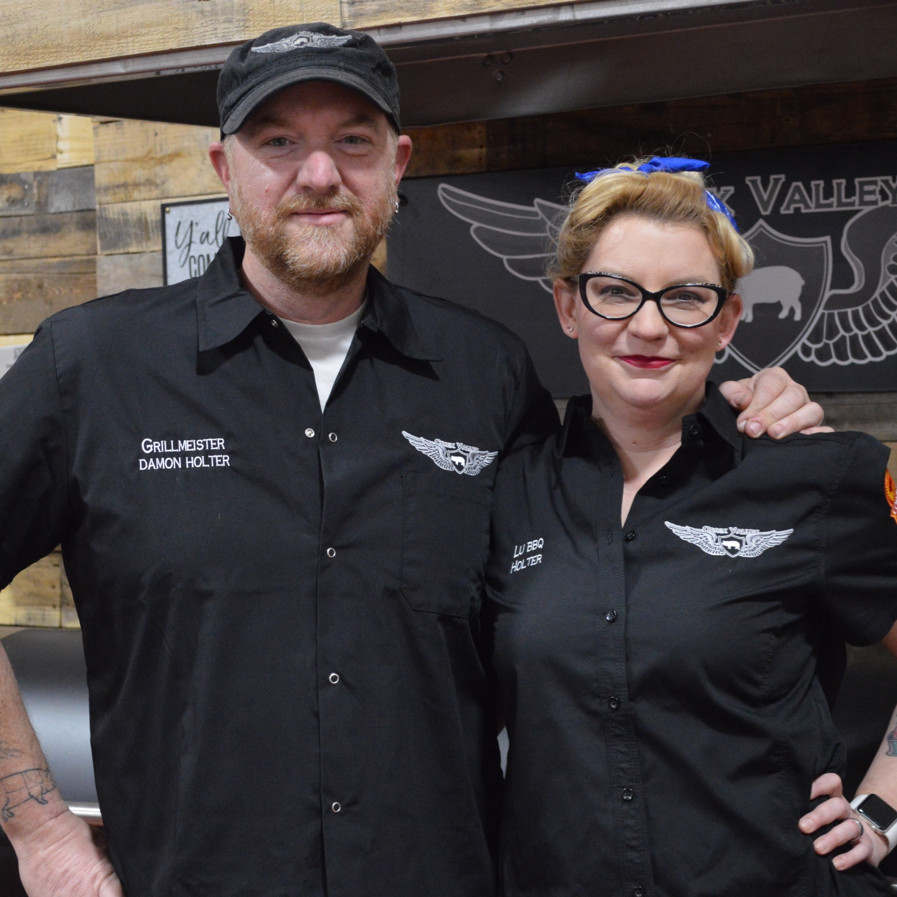 About Damon and Lu
Damon and Lu own and operate Croix Valley Foods, a company that manufactures a line of award-winning sauces, dry rubs, and Bloody Mary products. They are also BBQ and grilling experts and together form the competition cooking team, Croix Valley Sauces. They travel the country and have won numerous awards and accolades in hundreds of events and professional competitions, including Kansas City Barbecue Society competitions, Steak Cookoff Association contests, Culinary Fight Club events, the World Food Championships and others.
They regularly appear on cooking and grilling segments on location television newscasts and provide culinary content for National publications. They have been featured on Travel Channel's "American Grilled", Food Network's "Guys Grocery Games", Food Network's "Family Food Showdown", and Outside Television Network's "Fired Up Food".
They are also both avid outdoorsmen and enjoy fishing, kayaking, and camping.
Follow Damon and Lu Holter On Social Media and Visit His Website:
Recipes by Damon and Lu Holter
Videos with Damon and Lu Holter